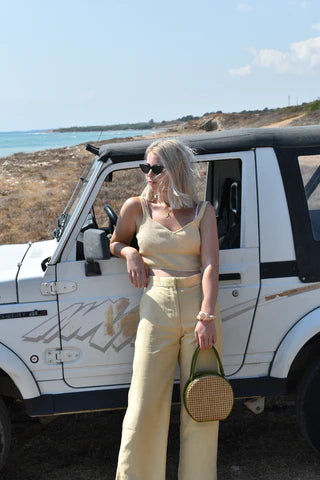 5 of the Best Bags for Summer Days 
We're edging into British Summertime now - our favourite season, natch - and we're looking ahead to those bright and beautiful summer mornings and afternoons.
Whether you're packing light for a city break, or looking forward to those hot summer days at home, we've collated five of our favourite bags for summer days.
Summer bags must be versatile, able to take you from beach to bar or a walking tour to a chic restaurant. They should go with everything, effortlessly complementing and completing your outfit.
Ideally, you want to have a couple of summer handbags that do it all. 
Sounds like a tall order? You're in luck. At Sophie Summer, we stock a variety of beautiful ethical handbags that look great anytime, anywhere. Whether its the ideal bag for a day at the races or a piece that follows the Spring/Summer 2023 trends, you'll find it here.
So, without further ado, here are our picks for five of the best bags for Summer.
Summer Handbags 
ILHA Francesca 
For a flexible option to take you day to night, you can't go wrong with an adjustable crossbody raffia bag. The Francesca olive handbag is handwoven from natural rattan solihiya and raffia fibres in the Philippines. Fashioned in an appealing rounded shape and trimmed with soft calf leather in an olive green to match the back of the woven section, the Francesca fits snuggly in the crook of your elbow. Presented with a short strap and matching tassel, the Francesca bag also comes with an adjustable strap in the same soft olive green leather, enabling you to transform it into a crossbody bag in seconds. 
The Francesca purses are one of our most popular designs, with the grey already sold out. You can also buy it in classic black, on sale at the time of writing.  
A A K S Bika
A colorful handbag in natural fibres will always elevate your daywear and the A A K S Bika shoulder bag more than delivers. Handwoven in Ghana, this cheerful raffia bag has a sunshine yellow base with a contrasting blue and cream flap, secured by a brown leather strap. The finishing touch is a playful side tassel in oceanic turquoise. Not only does the Bika spread joy with its happy appearance, it's also decked out with an inner pocket and linen lining, making it infinitely practical. Even better, the 100 per cent leather strap can be adjusted to transform the Bika bag into a crossbody bag. 
Totes 
If it is spacious and versatile you're looking for, you can't fail with a classic tote. Also known as a 'shopper', tote bags allow you to carry more than you can fit in the average handbag, without compromising on style. We love a good tote bag. In fact, we've included two on our list of must-have bags for Summer.
A A K S Hawa Tote 
First up, it's the A A K S Hana Tie-Dye Tote Bag. Sustainably made in Ghana from natural raffia, this stunning summer bag features a striking tie-dye pattern reminiscent of a Filpino sun setting over waves. Large enough to carry all your essentials, the Hawa is lined in linen and features an inner pocket and drawstring closure for practicality. The long leather straps are adjustable and continue into the bag's design.
CHLA BAGS Juanma
If simplicity is more your style, the Juanma Tassel Tote Bag from CHILA BAGS might just fit the bill. By turns, a tassel beach bag and a perfect bag for a day's shopping and lunch, the Juanma is effortlessly elegant but roomy and substantial. Handwoven in Colombia from a cottonlike thread in contrasting stone and black, the Juanma features a sophisticated woven handle ending in oversized tassels for a distinctive look. It is also vegan. 
Best Vegan 
We offer a wide variety of vegan handbags, including the Juanma, and the new range of GUSTOKO pouches. There's another style of bag that's ideal for summer days - the not-so-humble bucket bag. 
CHLA BAGS Lunera 
An attractive bucket bag is a godsend when styling a relaxed look. A 1990s favourite, bucket bags continue to be popular due to their versatility. The CHILA BAGS Lunera vegan bucket bag is a grown-up version. Handwoven from a cotton-like thread with a vibrant pattern in sunset shades, it is vegan-friendly and features a drawstring closure to keep your belongings safe. Large tassels and a subtle logo tag provide the finishing touches. 
If you are looking for a vegan bucket bag in a different style, you may prefer the simplicity of the neutral-toned CHILA BAGS Nina or the art deco feel of the special edition Tokyo Gold bucket bag, also by CHILA BAGS.  
More Options
We have more CHILA Colombian bags for sale, including a few discounted bags, so you might just grab yourself a bargain. 
Remember, if your favourite bag is sold out, please let us know, and we'll be able to notify you as and when we get more in stock. Please note, we believe in short product runs and may not renew some stock. But, if you don't ask, you don't get.
We'll be bringing you our top evening bags soon, but in the meantime, feel free to browse through our entire collection, or find style inspiration and conscious living tips in our previous blogs.
Enjoy!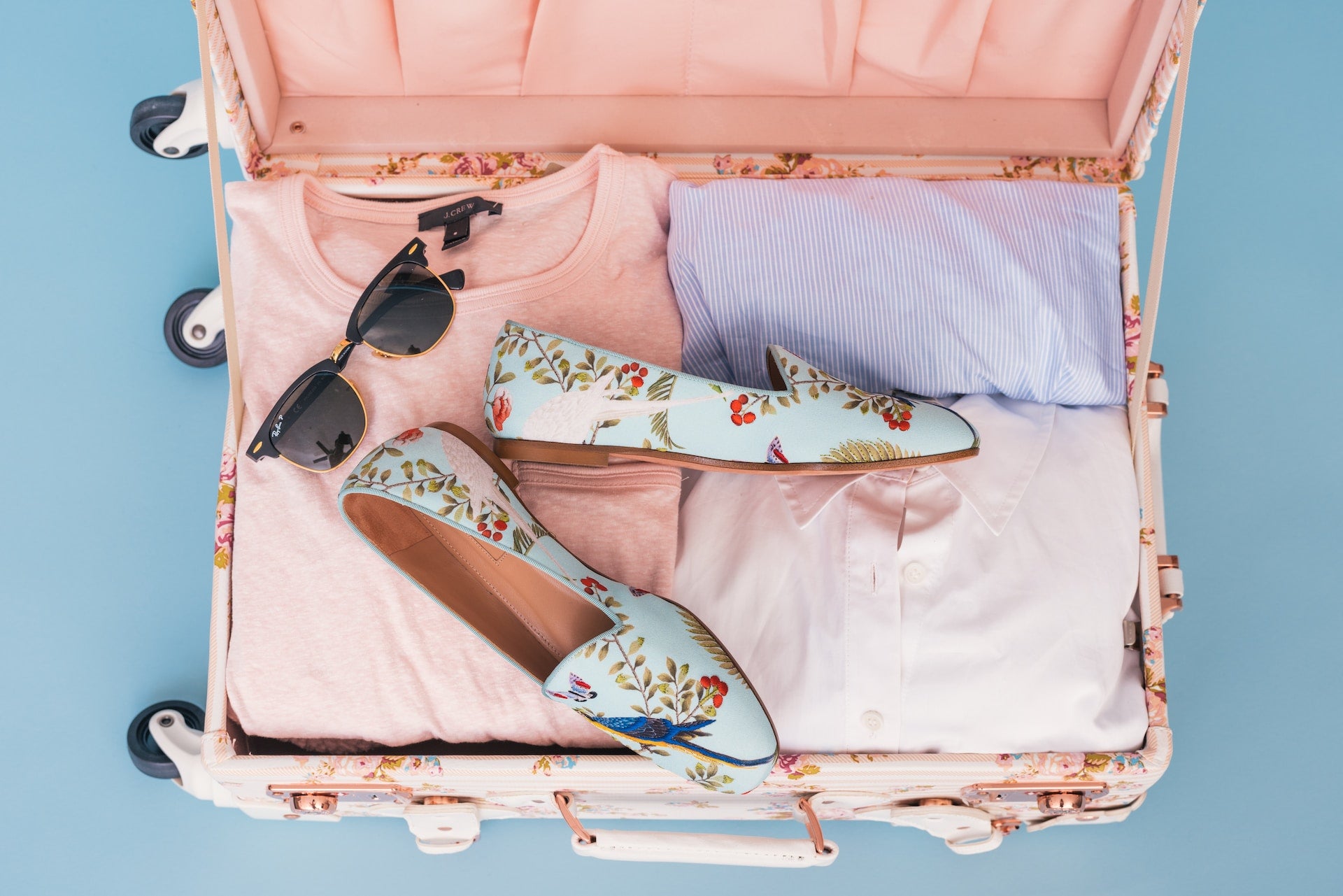 Conscious Living
The key to travelling light is to only pack what you need - and it's probably a lot less than you think. Here are a few of our top tips.
Read more