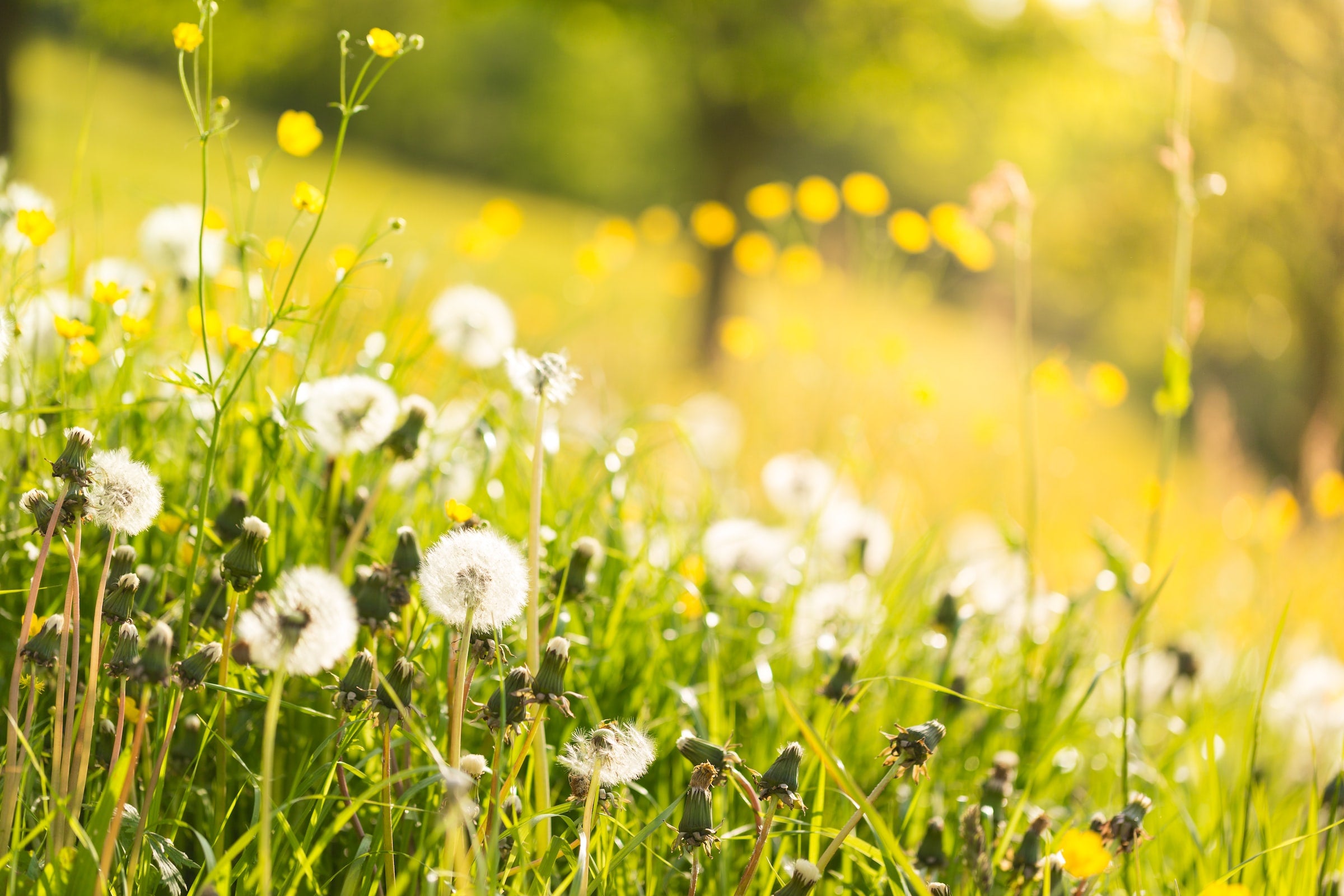 Spring/Summer 2023 Trends 
What a difference a couple of weeks make. Cold, bleak January has made way for a still cool, but much brighter and fresher February. The nights are finally getting lighter, and so are the layers of sweaters, scarves and 'big coats' we're wrapping ourselves in! 
It never takes much for the Sophie Summer team to start daydreaming about Summer, and the improving weather - together with recent fashion round-ups in British Vogue, Elle, Glamour UK, and Marie Claire - have us thinking about Spring and what we'll be wearing. 
'Grunge', 'Goddess', 'Groundbreaking Florals', there's a lot to get through. So, without further ado, here are some of our favourite fashion trends for Spring/Summer 2023. 
Grunge 
Kicking things off, 1990s nostalgia continues, and the Spring/Summer catwalks were awash with a grown-up grunge aesthetic. We saw flannel shirts at Bottega Veneta, distressed denim at Balenciaga, and logger sweaters at Max Mara. Even Erdem showcased distressed hems, while Ralph Lauren went for antique floral slips. Tulle and tartan also made several appearances.
To avoid looking like a sulky teenager, keep your accessories, hair and make-up chic and deliberate. 
Bucket bags were the bag of choice for grunge enthusiasts the first time around, and are still a great choice to complete your look.
The beautiful simplicity of the CHILA BAGS Nina handwoven bucket bag makes it the perfect foil for a flannel shirt, a maxi-skirt as seen at Tory Burch, or your trusty DR Martens.
Asymmetric 
Whereas grunge is a trend based on fabrics and tends to feature loose fits, the asymmetric trend is about shapes and angles. Brands such as Eckhaus Latta, Loewe, and Alaïa used asymmetric hems to show off thigh-high boots, expose skin or flatter the figure. Many designs also featured one-shoulder or strategic angular cutouts. 
Candyfloss Pink 
Seen all over Royal Ascot 2022, candyfloss pink continues to be a winner with the fashion pack. Zimmerman, Victoria Beckham, Nensi Dojaka, and Acne Studios were all thinking of this particular shade of pink. Wear head-to-toe or swap in some sugary pink accessories.
The Kuai pink wicker and vegetable-tanned Italian handwoven handbag from Wicker Wings can help you to nail this trend with minimal effort. 
Demin/Indigo
Various shades of denim made appearances on the runways, but it was the double dark denim at Burberry that really stood out, with layered looks making a statement. 
This year's dark denim also came in mini and midi dresses, crop tops, and more at Chloe, Victoria Beckham, and Bluemarine. 
The indigo Mei handwoven clutch from GUSTOKO By Paula Figueras will dress up any jeans or provide the finishing touch to a showstopping evening look. Embellished with a striking pair of hand-embroidered fish, this stunning bag ticks off two trends in one.   
Goddess Drapery 
Embrace your inner goddess with this season's Greco-Roman drapery. Seen on red carpets since the golden age of Hollywood, the goddess silhouette is big news for Spring/Summer 2023. Designers such as Ferragamo used chiffon, organza, velvet and jersey fabrics draped over models' bodies in the style of a goddess. Fastenings included drawstrings and bows as well as the more traditional metal clasps. Some creations showcased curves, others concealed them, but the flowing lines and strategic gathering sashayed down many a catwalk.
Sunset Shades
If candyfloss is a bit sweet for your liking, you might prefer the 'sunset shades' trend. This is ombre in the specific shades of a sunset.
Reds blending into oranges, yellows, and sometimes whites were seen at Ferragamo, Courreges, JW Anderson, GCDS, and Zimmerman.
The tonal CHILA BAGS Lunera bucket bag will complement this look perfectly and even features a handwoven sun on its rear.  
Hearts & Flowers
Appropriate for a February fashion blog, there were also plenty of hearts and flowers on display. This year's florals continue to be big and dramatic, as seen at Royal Ascot 2021, with bold blooms seen at Roksanda, Caroline Herrera, and Loewe.
There's a distinct 80s vibe to many of the season's catwalks, and wearing your heart on your sleeve, chest, derriere, or anywhere else you fancy is once again in fashion. Victoria Beckham, Acne Studios and Paul & Joe were just a few of the designers embracing the heart motif. 
Lingerie as Outerwear 
The romantic theme continued with lots of satin and lace - yes, after a couple of years of loungewear, 2023 is all about lingerie. Christopher Kane, Burberry, Versace, Tom Ford and Nensi Dojaka featured satin slip dresses trimmed with lace and stockings. Big, high-waisted pants and layering make the trend work for us, mere mortals. This look demands a dainty bag, such as the Wicker Wings Kuai in sensual dusky rose. 
Breastplates & Armour 
If you prefer something with a little more punch, models at Bevza, LaQuan Smith, and Gabriela Hearst, among others, were sent down the runways ready for battle in chainmail, metallics and breastplates.
Always ahead of the pack, Zendaya has been rocking metallic breastplates since 2020, including the iconic Fuschia pink version she wore to the 2020 Critic's Choice Awards. Cate Blanchette has also been spotted embracing this ongoing trend. 
Honourable Mentions 
Honourable mentions include pockets, pockets, and more pockets, sheer, bubble hems, 'summer black', fringing, oversized tailoring, and lots of leather. 
With embellished bags at Paco Rabanne, Fendi, Jill Sander and Valentino, and sequinned skirts, bustiers, dresses and more at Tom Ford, Michael Kors', Area, and Nensi Dojaka, the 2022 fashion party continues!
Final Thoughts
Remember that trends are cyclical, and you probably have a few on-trend pieces already in your wardrobe that can be brought up to date with accessories. 
If you do decide to treat yourself, you can shop the Sophie Summer ethical handbag collection or check out our sale to bag yourself a bargain.
What is your favourite trend? Let us know in the comments!
* Featured image by 
Uwe Conrad
 on 
Unsplash
Conscious Living
Hello 2023, and welcome back to Sophie Summer. If it's your first time visiting, you're very welcome. Take a look around!
Read more