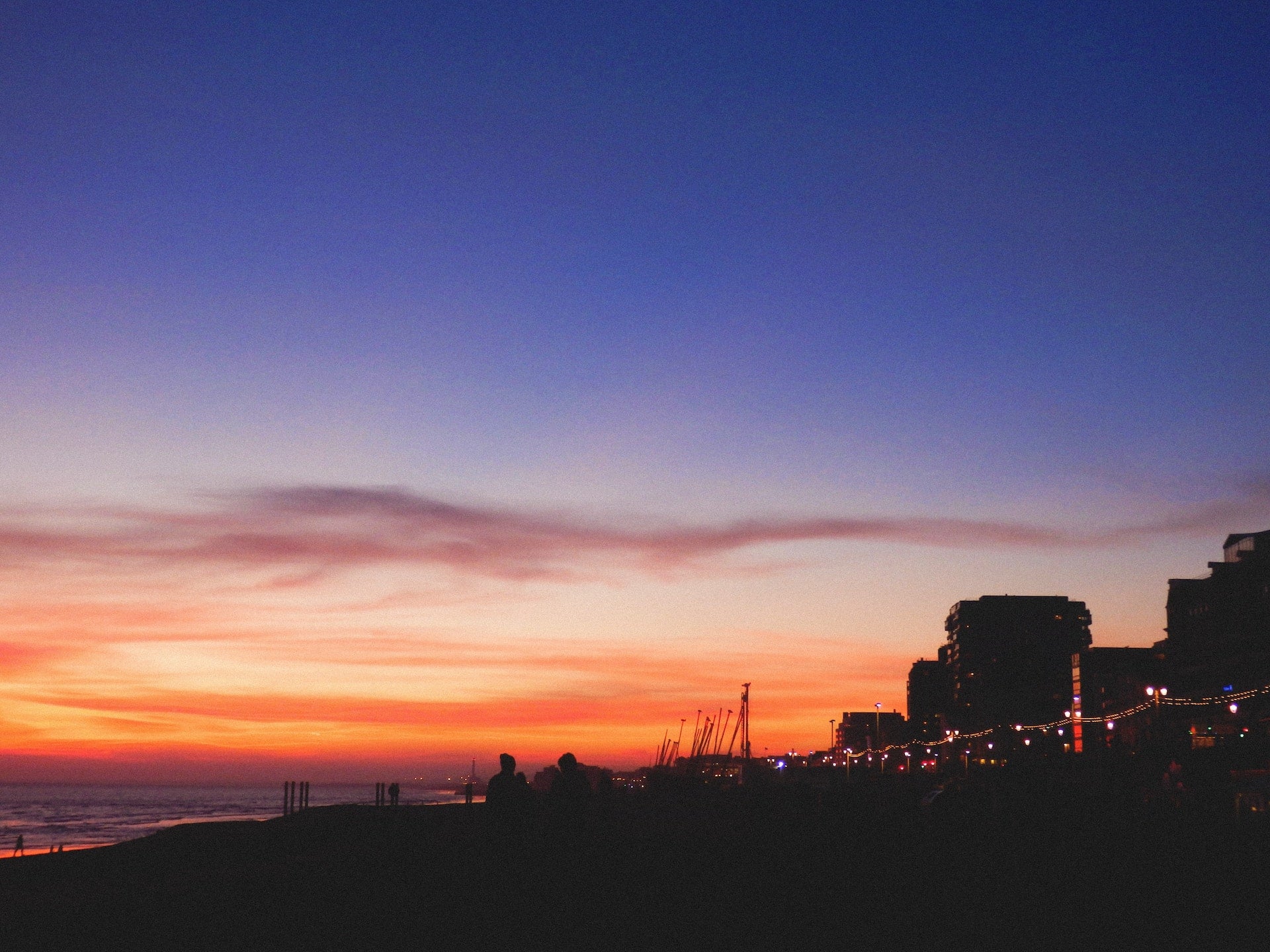 5 of the Best Bags for Summer Nights
A little while ago, we brought you the best bags for summer days. Today, we're turning our attention to those long hot summer nights.
One of the best things about Summer is the light nights. Not only do longer days and lighter nights positively affect our mental health, but they allow us the opportunity for more occasions and more adventures. 
Summer nights allow for spontaneous catch-ups, drinks and dancing with friends, evening strolls and more.
Naturally, you'll want to be looking your best.
Many of us wear bolder fashions in the warmer months, particularly during Summer nights. The combination of high temperatures and a golden tan (always wear sunscreen!) mean we're more inclined to want to stand out rather than blend in. Whether you follow the spring/summer 2023 trends or just want to add a pop of colour to your ensemble, the perfect summer purse can make your whole outfit. 
With that in mind, we've cherry-picked five of our favourite bags for those endless Summer nights. 
Best for Colour
GUSTOKO By Paula Figueras Moana Beach Pouch - Orange
We could have chosen any of the fabulous new beach pouch collection from GUSTOKO By Paula Figueras for this blog, but we've gone for the Moana Beach Pouch in Orange due to its vibrant tones.
Handwoven from Tinalak in zesty orange, the Moana is named for the ocean and features hand-embroidered seaweed in various contrasting colours.
Designed in Portugal and handmade by artisans in the Philippines, this compact clutch features a handwoven, removable wristlet giving you a 'hands-free' option. Large enough to hold your evening essentials - phone, cards, lipstick, keys etc - it remains sleek and chic. 
Also available in gorgeous Golden Brown and pretty Peach, the Moana is the vegan-friendly summer clutch bag you've been looking for. 
Hand-Embroidered 
 Any GUSTOKO bag would grace your arm on Summer evenings, but those with hand embroidery, in particular, should be shown off on every occasion.
In addition to the Moana, we've included two of our long-time best sellers in this list.
GUSTOKO By Paula Figueras Mei Clutch
First up, it's the timeless, bold yet elegant, magnificent Mei clutch bag. 
Elevating the Summer clutch, this handwoven ocean blue clutch bag is fashioned from Tinalak fabric and features a vibrant motif showing two fish 'swimming' across the fabric. Picked out in colourful glass beads, the design is complemented by a mother-of-pearl closure and capiz ball with red silk tassel. 
Large enough for a compact and phone, the Mei can be transformed into a summer crossbody bag with long and short woven straps. 
A beautiful and unique creation, the Mei is also vegan-friendly.
GUSTOKO By Paula Figueras Kaya Clutch
Like the Mei, each Kaya bag is unique. Due to the handweaving and hand-embroidery processes, no two Kaya bags are ever the same.
This fact only adds to this small bag's immense charm. Small in stature, its natural Tinalak base and delicate leafy bamboo design create a delicate, slightly exotic appearance. But the Kaya is strong enough to hold your essentials, with a Kamagong wood closure and a choice of long or short woven straps. Handmade in the Phillippines, it, too, is vegan-friendly.
Best Day to Night 
This might be cheating slightly, but many plans in the Summer start during the day and continue until the early hours of the morning. We're thinking of barbecues, parties, eating out, and beer gardens. For these types of plans, you should pitch your look perfectly to be neither under nor overdressed, wherever the night takes you. These two handbags look great anytime, and you can carry everything you might need to take you from day to night.
CHILA BAGS Tokyo Gold
Our love of the bucket bag is well-documented, particularly when it is a super-stylish bucket bag that just so happens to be vegan. 
The special edition Tokyo Gold is the fanciest of the CHILA BAGS buckets, making it perfect for day to evening. Handwoven in black and gold with a striking hexagonal, art-deco-style pattern, it is sophisticated and looks fantastic with casual or formal attire. 
A long, thick woven strap and drawstring closure mean you can also carry all your essentials and be prepared to go with the flow. 
The black tassels add a further touch of drama to this stunning creation. 
For a similar vibe in a smaller package, check out CHILA BAGS Elif small shoulder bag, currently available at a discount. 
A A K S Baw Pot 
Equally stunning and practical, we end our list with the beautiful Baw Pot from A A K S.
The striking shape and beautiful blue wave pattern set against the natural stone base set the baw pot apart immediately. Both relaxed and sophisticated, it looks stylish in any setting. It's not all about good looks, though. The baw pot is a cleverly disguised drawstring bucket bag with a linen pouch and inner pocket. Surprisingly spacious, it will keep your belongings secure, while the long leather strap ensures your comfort. The playful turquoise tassel adds a touch of whimsy. 
So, there you have it, our picks for the best Summer purses for Summer nights. 
If you didn't spot the Summer handbag of your dreams here, you can browse our full collection to see the other delights we have to offer. Don't forget to shop the sale to see if you can bag an ethical bargain!
Remember to tag us in your Instagram images - we love seeing how you style our bags. 
Enjoy your evening!
* Featured image by Stefania C. on Unsplash