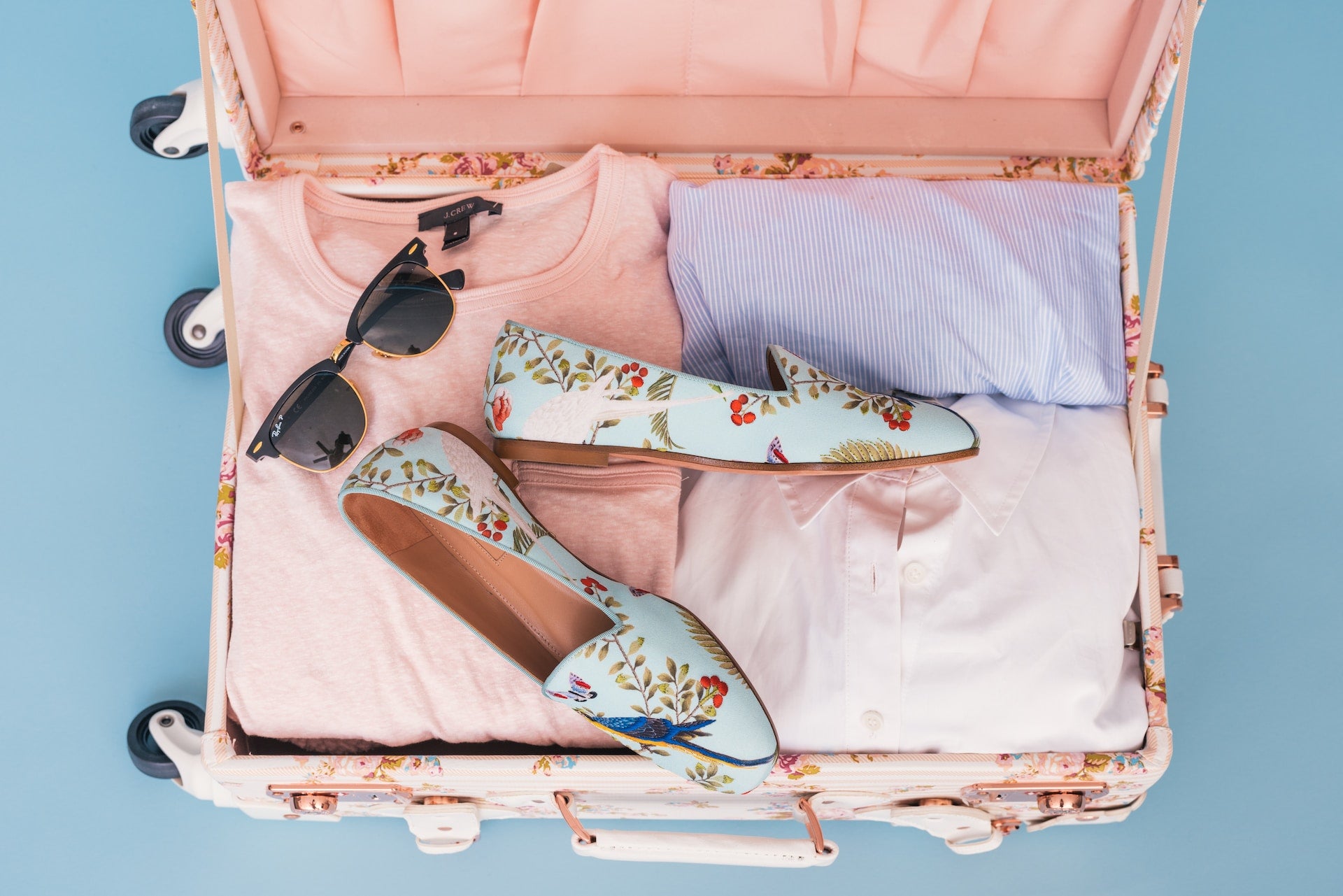 Top Tips for Travelling Light
We have arrived in May, and with two bank holidays still to go this month, you may be planning a getaway.
April was Earth Month, and you may have been thinking more about your impact on the environment.
If you want to make your holiday as eco-friendly as possible, consider travelling by train, coach, or ferry. 
Since most of a plane's emissions occur during take-off and landing, short flights have a higher carbon footprint, so try to avoid them if there is a reasonable alternative.
Of course, that may only sometimes be possible, depending on your destination.
If you must fly, try to book direct flights. A single take-off and landing use far less fuel than a route with stopovers. You may need to pay a little more, but consider the time saved, plus the environmental impact.
 Photo by Artturi Jalli on Unsplash
As ever when making a purchase, we recommend doing your own research. Look at what airlines are doing to improve their sustainability records and vote with your feet. The same goes for your tour operator.
Once you have chosen your flight and destination, there are more ways to limit your carbon footprint, and travelling light is one of them.
How to Travel Light
It may sound obvious, but the less you pack, the less weight you contribute to the aircraft. You can't control what other passengers pack (unless you are travelling together), but you do have control over your own luggage weight. Here are a few of our top tips for travelling light.
Make An Itinerary
The key to travelling light is to only pack what you need - and it's probably a lot less than you think. 
It is a lot easier to pack if you think about your activities and plan an outfit for each. Think about the predicted weather, whether you will be walking long distances and any cultural considerations, such as the need to cover your arms or shoulders.
Once you have planned your outfits, you will probably find you have packed far too much.
Photo by Paico Oficial on Unsplash
Take Half Out 
It may sound drastic, but taking half of your luggage out of the case enables you to evaluate what you really want to take.
You can then add a few alternative pieces to cover unexpected changes in the weather or spontaneous adventures.
 Photo by Sarah Brown on Unsplash
 Rent Equipment 
If you need bulky equipment such as skis or bikes, consider renting it at the lodge rather than paying to transport it and using up your luggage allowance. With many airlines now charging you to check luggage, it may end up costing you less, too.
 Photo by Kipras Štreimikis on Unsplash
Double Up
We can often save space (and weight) by making our clothes and accessories do double duty.  
If you have created a sustainable capsule wardrobe, packing should be much easier. You should pack versatile pieces that can be dressed up or down to create different looks. 
Photo by Elaine Tu on Unsplash
 And you can make your summer handbags work harder for you, too. 
Pouches
For example, our new collection GUSTOKO By Paula Figueras pouches provide excellent temporary storage for make-up or mini toiletries. They will then complete your outfit as the perfect summer clutch. Go neutral with the Moana Beach in Golden Brown, or add a pop of colour with the bold and beautiful Baguio Beach Pouch.
The wrist strap makes these pretty pouches versatile enough for day to night so you don't need to pack multiple handbags.
Beach Totes
That said, depending on your destination, you may need a beach bag. We recommend taking a spacious tote as your hand luggage - always check the hand luggage allowance carefully before booking your flight. 
Our roomy CHILA BAGS Juanma Tassel Tote bag is seriously stylish to give your fellow passengers major bag envy. But its natural fibres are also hardy enough to withstand sand, salt spray and anything else you want to throw at it. 
For a more colourful option, the gorgeous A A K S Hana tie-dye tote is handwoven from natural raffia but lined with linen and has a drawstring closure making it as practical as it is pretty.  Better yet, both these beautiful bags are on sale at the time of writing!
Dust Bags
If you're looking for something smaller, many Sophie Summer ethically-made handbags come with a dust bag to keep them looking their best. These practical drawstring bags make ideal small gym/swim bags, comfortably holding your essentials while fitting into most lockers.
At the end of the holiday, they can also be used to store your washing, separating it from other items in your case or holdall. 
When You Arrive
Try to use public transport rather than hiring a car, if feasible, and eat locally. You'll not only save money and reduce your carbon footprint but you'll likely gain a better insight into the 'real' country you are visiting. 
Whether you are travelling to far-flung shores or staying closer to home this month, we hope you make some time for yourself to relax and rejuvenate for the summer ahead.
Bon Voyage!
Shop
If you're looking for sustainable handbags for summer you have come to the right place. Each of our stunning handbags has been ethically made, using natural materials wherever possible. 
When you buy from us, you're not just buying a bag, you're contributing to an artisan's livelihood and may be keeping generations-old traditions alive.
Thank you!
*Featured image by Arnel Hasanovic on Unsplash