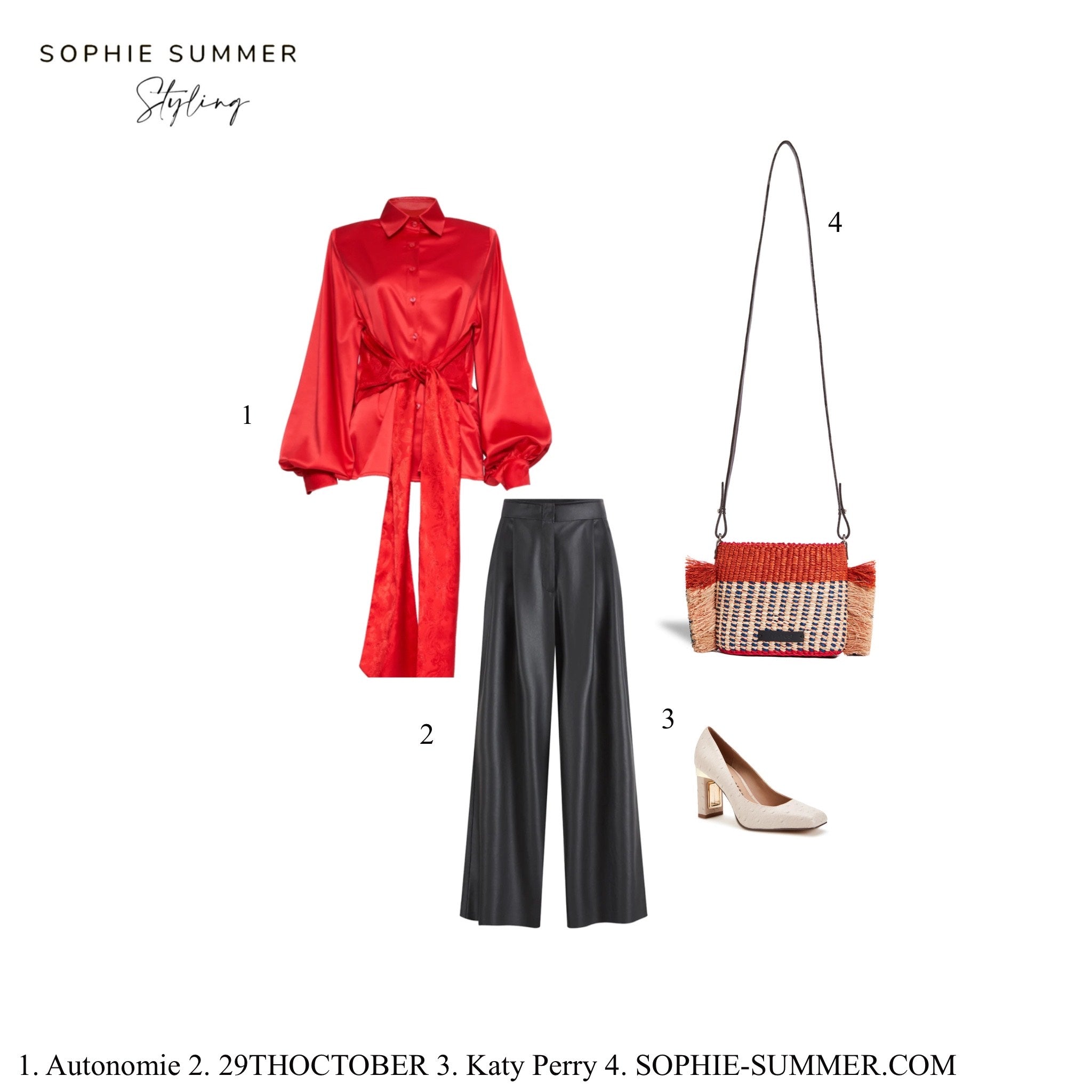 Sophisticated Sustainable Festive Party Looks
It doesn't seem like two minutes since we shared transitional looks to take you into Autumn, but a lot can change in a short time. 
The temperatures have plummeted, the halls have been decked, Mariah and Wham are on the radio, and we appear to be heading towards the rare and wondrous White Christmas. 
Many of us have already gone into part-time hibernation movie-watching mode, an absolutely valid lifestyle choice we can fully get behind.
But the festive season is also a time of social gatherings. Be it the work Christmas do, a get-together meal with friends, or a New Year's Eve party, you've probably got at least one event coming up that you want to dress up for. 
If your current look is more 'cosy comfort' than 'sophisticated chic', you may be a little intimated about getting your glad rags on. But don't worry, our super stylist Sophie Scott is back to help you out with some beautifully styled festive looks that won't leave you looking like a bauble.
Side note: Sophie is now a First Class Honours Fashion Graduate (huge congratulations Sophie!), so you know you're in good hands. 
Without further ado, let's get this party started with the first look.
Pretty in Pink
If you're a regular reader, you'll know we're big fans of pink at Sophie Summer. Pink often gets a bad rep as a soft and girly colour, not that these are bad qualities, but there's far more to it than that. 
Pink can be playful, strong, sexy, soft, sophisticated, warm or cosy. It's a happy colour, by turns soothing and invigorating.
After all, it's the signature colour of movie heroines such as Elle Woods in Legally Blonde and Shelby in Steel Magnolias for good reason!
We also firmly believe pink suits everyone. You just need to find the right shade for your colouring and complexion. 
The stunning skirt we've chosen from Ted Baker shows pink can also be sparkly! Everything about this skirt, from the waterfall front frill to the ombre blush hue and, of course, just the right embellishment, is perfect. Falling gracefully just below the knee, this is the grown-up way to wear sequins.
We've paired it with this lightweight cream cardigan from Sirens London, a brand that, like us, strives for sustainability and works to amplify independent artists and craftspeople. The cute starfish buttons are the pièce de résistance, while the v-neck and cuffs keep the look elegant. You could also pair the skirt with a simple cream camisole for a slightly dressier look.
Emmy London's Florence Misty Rose heels are handmade for butter-soft Italian suede, and the pretty pink bow ensures you'll look party-ready. The Wicker Wings vegetable-tanned Italian leather Kuai comes in the perfect pink to complement the whole ensemble. 
You could go for subtle shimmy make-up or add a pop of colour with a contrasting Fuchsia lip, depending on your preference.
Not convinced by our ode to pink? Not a problem. Cherry red is also a key colour this Christmas party season. 
Cherry Chic
Not everyone is a fan of skirts or dresses, and that's absolutely fine. Trouser suits, jumpsuits, or sophisticated separates are all equally classy options for any festive occasion. We've gone for this silky front knot shirt in this festive cherry red from Autonomie. The front tie, high neck and balloon sleeves lend it a slightly exotic look making it ideal for a grown-up gathering. We've paired the shirt with these beautiful black cactus vegan leather pants from 29THOCTOBER. High-waisted and wide-legged, the pants feature an invisible snap closure for a sleek silhouette. 
The A A K S Hana mini tan leather-trimmed crossbody shoulder bag is the perfect combination of playful and elegant to complement this ensemble.
A simple shoe is all that's required. We've gone for the hollow-heel pumps in taupe from the new Katy Perry shoe collection. 
We'd add statement earrings and a red lip, such as the vegan Revolution Satin Kiss Lipstick in Decadence Red, but you could also keep make-up natural and either put your hair up in a bun or leave it loose. There are no rules!
If you don't fancy colour or sparkles but are bored of black, please allow us to present midnight blue!
Midnight Blue
Whisper it, but our last look might be our favourite. Softer and more romantic but with all the same drama and sophistication, midnight blue is the ideal alternative to black.
The standout piece from a glorious glamorous Autumn/Winter collection, 'In A Pickle' from Me & Thee is a stunning midnight blue velvet knot detail maxi dress. Floor length and with a high front split, this sensuous dress features long sleeves and a super flattering cinched waist to create a timeless silhouette. Me & Thee is an independent British brand which strives for longevity. This dress is a fantastic investment, as you'll wear it for years to come. A dress such as this is an excellent component in building a more sustainable wardrobe. 
Speaking of investment pieces, each hand-beaded GUSTOKO by Paula Figueras Mei clutch is a work of art. The Mei features two koi fish, set on a deep blue background, and the bag is finished with a brilliant orange tassel topped with a capiz shell ball. 
The orange and white of the Mei are picked up in these delicate Tamu freshwater pearl earrings from Pebble & Loop. 
We've finished the ensemble with these sexy satin red stilettos with built-in anklet embellishment from Rag & Co, ideal for the holiday season. 
Final Thoughts 
Hopefully, these style guides have given you some ideas for your upcoming Christmas do or New Year's Eve party. 
If you're now in a shopping mood, you can view our entire ethical handbag collection or grab a bargain with up to 50% off limited stock in our sale. 
We hope you've enjoyed reading our blogs again this year and following us on social media. We've loved seeing how you style your Sophie Summer handbags and reading your positive reviews.
Please check out our tips for a merry sustainable Christmas and, most importantly, have fun over the festive period.
From all here at Sophie Summer, we wish you a merry and conscious Christmas and a joyously happy new year, see you in 2023!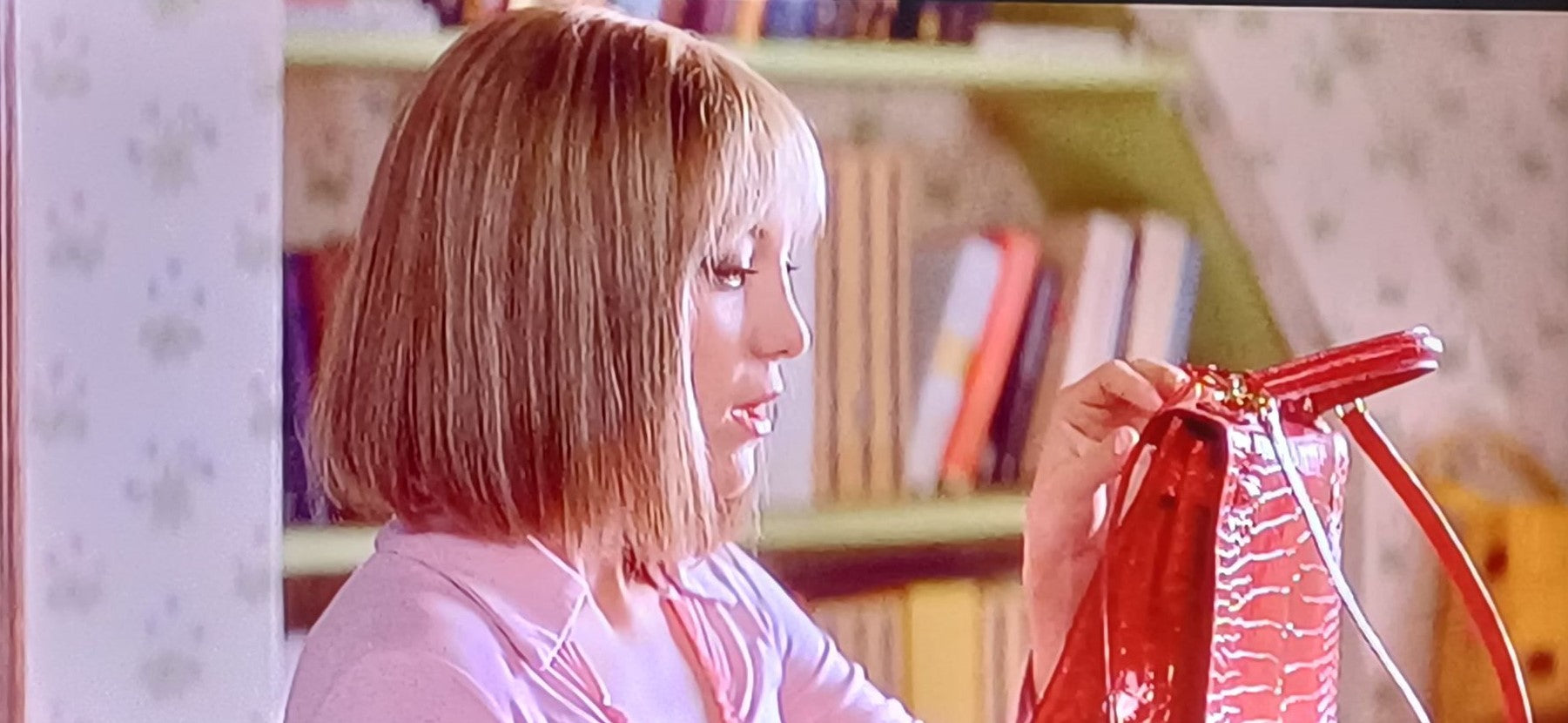 Conscious Living
Hello 2023, and welcome back to Sophie Summer. If it's your first time visiting, you're very welcome. Take a look around!
Read more