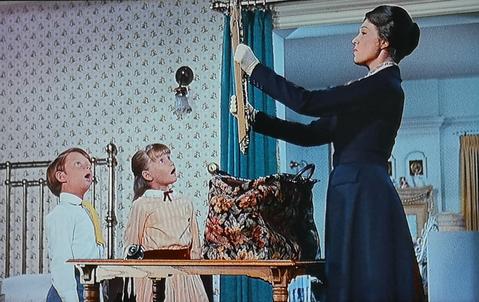 Bags on Film - Iconic Bags from the Movies
If you're anything like us, you'll have spent a significant portion of lockdown watching films. We could all use some escapism in these testing times and, for us, that comes from the movies. From Hollywood's Golden Era to more modern heroines, we feel empowered and inspired watching these fabulous women take care of business. We also want their wardrobes. While some women dream about shoes (us, we do this!) we feel that bags are not always quite given their due.
Clothes may make the man but, sometimes, it's the bag that makes the woman.
With that in mind, here is a small selection of some of the bags which have completed looks, helped to define characters, and even provided plot points in some of our favourite films. 
Chanel Black Alligator Kiss Chain Bag - Breakfast at Tiffany's 
Everything Audrey Hepburn wore in Breakfast at Tiffany's was iconic. From the tailor-made Givenchy cocktail dresses to the orange funnel-necked coat, but it was the accessories that made the outfits.
There aren't actually that many different clothes worn by either Holly or Paul in the film, the same items were simply re-accessorised to create different looks. Although Holly is definitely a fan of the clutch bag, it is her Chanel Black Alligator Kiss Chain Bag which we covet most.
Perhaps it's because it elevates her 'casual' jumper, capri pants, and ballet flats, or perhaps it's just because it's gorgeous. Whatever! We want to be this effortlessly stylish. 
It's also important to note that this is the bag Holly carries when she is most 'herself'. She has it on her and Paul's 'day of doing things we've never done before', in the library when Paul tells her he loves her and, again, in the cab when she asks him to read Jose's letter to her. 
Special mention: Audrey again, in Charade, with the matching Louis Vuitton luggage which inspired the 1960s original 'Speedy' bag.
'Carpet Bag' - Mary Poppins
Not only is Mary Poppins' floral carpet bag iconic, it's literally magic! 
Seemingly limitless in space or able to conjure up any item as it's needed, the Tardis of handbags is definitely an item on most women's wish lists.
Carpet bags were inexpensive, practical items common in the 1800s and were not thought of as particularly desirable, prior to the film's release in 1964.  
However, as they were often made from offcuts of carpets, they were also a sustainable item, built to last a lifetime.
The moral of the story: "Never judge anything by their appearance" is followed up with "a thing of beauty is a joy forever" which may seem contradictory but we know exactly where she is coming from.
Special mention: The less floral, more geometric version used by Emily Blunt in Mary Poppins Returns.
Prada Logo Handbag -The Devil Wears Prada
There is such a frenzy of anticipation before the first glimpse of Miranda Priestly in Devil Wears Prada that everything had to be on point.
We may see her red shoes exit the cab first but, as the camera pans upwards, it is the copy of Runway magazine, black tasselled fur coat, and off-white proudly embossed Prada logo handbag which captures our imagination.
From this shot and the other characters' reactions, we feel we know who Miranda is, long before we see her face. 
Like Miranda herself, this bag means business. It is distinctive, robust, and large enough for Miranda to carry everything she doesn't trust her assistants to take care of. The bag's muted colour and elegant lines make it classic yet modern. It is the height of fashion while remaining timeless, perfect for the reigning queen of runway.
Cherry Intrecciato Handbag - Legally Blonde
Pink outfits are as synonymous with Legally Blonde as Reese Witherspoon herself. Pink is Elle Woods' signature colour and this often extends to her accessories. Though Elle has a pink ensemble for every occasion and different accessories to match, this cherry-hued bag actually makes several appearances throughout the first film. 
The fact that Elle carries her beloved dog Bruiser and his assorted paraphernalia in such an expensive bag (something which was not common prior to the film's 2001 release) is a strong indicator to the audience both of her extreme wealth and how precious Bruiser is to her.
This particular bag also comes to Harvard with Elle, where she uses it not only to add interest to some of her more sombre outfits, but also to carry her notes, pens, and laptop. Besides being fabulous and distinctive, the bag is also spacious, practical, and versatile. There is more to it than meets the eye, just like Elle herself.
Black beaded handbag/grappling hook (yes really) in Mr & Mrs Smith
While most male viewers probably didn't notice Angelina even had a bag in this scene, due to her rather distracting outfit, the elegant medium-sized black beaded handbag with the large circular handles turns out to be a cunningly disguised grappling hook. 
Like most of Jane's life, the bag is simply a masquerade. Something which looks beautiful but is not at all what it seems to be is a key motif through the film.
It is this bag which allows our enterprising assassin to escape and cooly step into a cab having just despatched her latest job. Unfortunately, she has to leave this wonderful invention behind, but we like to think there are a few versions in her closet. 
More honourable mentions:
Vivian's evolution from a large nondescript carry-all to a wardrobe of exquisite clutches and handbags in Pretty Woman
All the perfectly coordinated bags Marilyn Monroe and Jane Russell wear or carry in Gentlemen Prefer Blondes - shoutout to the vintage muffs that were handbags and hand warmers combined!
Every single bag in Clueless 

 - our teenage selves worshipped at the altar of Cher's walk-in closet

 
So, there you have it, just a few of the bags which made a lasting impression on us. If all this talk of beautiful bags has you itching to shop, you can take a look at our current collections. Enjoy!