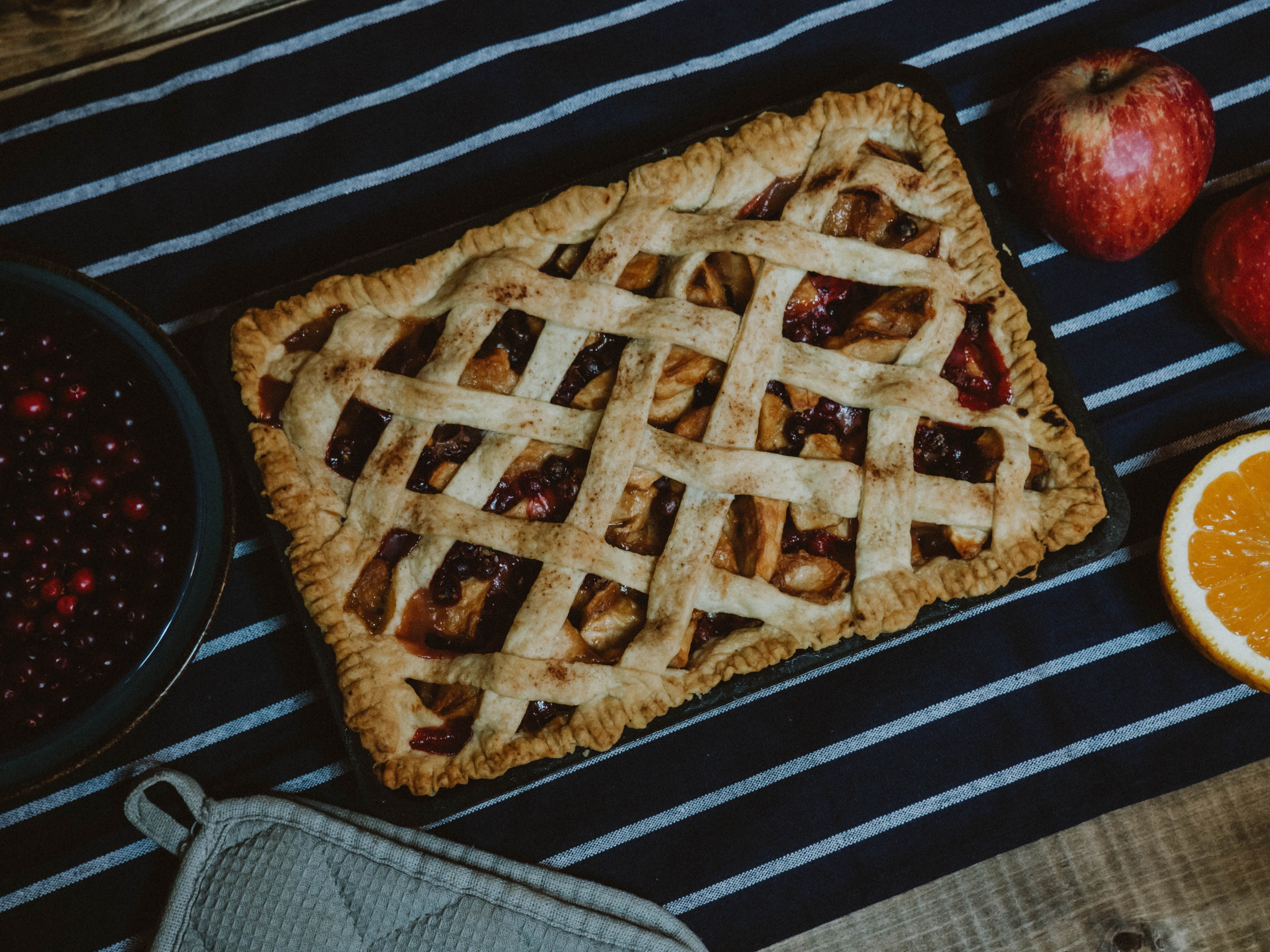 Top Tips for a Merry Sustainable Christmas
Having endured and lost so much this year, it is tempting to over-indulge and to heck with the consequences. We're all for watching films in your pyjamas and scoffing chocolate - that's how some of us have spent the majority of the pandemic, so no judgement here! 
We are, however, happy to provide a few suggestions to make sure your Christmas is both merry and as sustainable as possible, given the unusual circumstances. From reducing food waste to guilt-free gifting, here are our top tips towards a sustainable festive season.
Photo by Anastasia Zhenina on Unsplash
Don't Over Buy Food
An estimated 7 million tonnes of food is wasted in the UK every year, and almost 270,000 tons of that is at Christmas time. There are many reasons for this -- panic buying, unplanned trips to the supermarket, picky eaters you don't usually have to cater for, and the aforementioned scoffing of chocolate (therefore ruining your appetite) all contribute to this staggering figure.
This year, no matter what lockdown tier you're in, your guest list is surely reduced? making this the perfect time to cut down on food waste.
The first step is to have a list and stick to it. Since your guests are likely to be immediate family, ask for their requests to create a menu you are reasonably confident everyone will eat. Make sure you have reduced the quantities to reflect the number of guests this year, and don't buy 'the usual' out of habit if nobody is going to eat it.
Make room in your fridge and freezer by eating what you have in, in the run-up to Christmas, to create adequate storage space. Also, pay attention to use-by dates, particularly if you are shopping early. 
Consider a Vegan Christmas 
Turkey with all the trimmings may be traditional, but it also contributes up to 50% more carbon emissions than a vegan alternative, such as a nut roast.
Whilst Christmas might not be the right time to try going vegan if you never have before, vegetarians might want to make the switch, and meat-eaters could consider reducing their dairy intake if not their meat. This is much easier thanks to brands such as Ben & Jerry's producing non-dairy versions of their tasty flavours and non-dairy butter which can be used to make delicious shortbread and cakes.
Discover the Joys of Left-Overs 
If you still find yourself with an excess of uneaten food, it's time to look up some left-overs recipes. From the classic turkey and cranberry sandwiches to soups, curries, and pies, don't throw away good food. Get creative with it! Turkey can be used in pretty much anything you usually make with chicken, roast potatoes can be fried, and you can use all those ends of cheese from the cheeseboards to make pasta dishes or pizza baguettes topped with whatever you fancy from the fridge. This is particularly good if you have children, who will enjoy the novelty.
Photo by Kate Hliznitsova on Unsplash
Shop Local
This goes for both food and gifts. If you have a grocer's or butcher's shop nearby, you are far more likely to order the correct amount of meat and vegetables you need. Chances are, both will have been produced locally, meaning you are already reducing your carbon footprint, and they won't be wrapped in plastic.
The same applies for gifts, if you can help local businesses by making a small purchase, you negate the need for shipping or transportation.
Support Small/Sustainable Businesses
However, the pandemic has made it even more convenient as well as safer to shop online.
As with our sustainable wardrobe blog, the key to finding sustainable sites for your Christmas gifts is research. Sophie Summer strives to be a sustainable fashion site, dedicated to bringing you the finest handbags from artisans and independent designers. You can read more about our 'sustainabag' vision in our about us section.
There's an upsurge of small businesses this year, mainly due to people being creative during lockdown, some out of necessity upon losing their jobs. A spot of research into what's available in your area will be a huge help to local businesses. It makes you feel good knowing that you are making a small business owner smile with your purchase, too. 
Gift Cards 
If you are not sure what someone would really like, a gift card for one of their favourite shops could be a great option. That way, they are encouraged to buy themselves a little treat, but can do so whenever they wish (subject to T&Cs) and can perhaps put the credit towards something special that they might otherwise not be able to afford outright.  
Wrapping & Cards, & Crackers Oh My!
If you can help it, try not to buy wrapping paper 'just in case' as it can easily be torn or bent and then it gets thrown out. Each Christmas, 83 square kilometres of wrapping paper will be binned or burnt. Instead, try to use any wrapping paper or gift bags you have -- this is one kind of regifting we are wholly in favour of.
If your gift is being sent from a site, you can have it gift-wrapped as part of your purchase. At Sophie Summer, we use sustainable and eco-conscious packaging, with no plastic or bubble wrap, unless it is absolutely necessary. We keep everything minimal, using paper tape and small cards, which show you how to care for your new bag.
If you are wrapping your own gifts, swap gaudy wrapping paper for recycled brown paper and get creative with the decoration. This is a fabulous way to personalise your presents in an environmentally-friendly fashion.
Crackers may be part of your Christmas tradition, but look for those made from recycled materials, or make your own, with small gifts which your guests will actually appreciate.
As many of us can't be with all of our family and friends this Christmas, handwritten cards and letters have increased in popularity, but if you are sending cards, opt for those made from recycled paper, or make your own.
Remember to Recycle 
Christmas cards can be recycled into gift tags, whilst most wrapping paper is recyclable but usually ends up in a landfill. We've already talked about left-overs, but you can use a similar attitude with cards, wrapping and the other trappings of Christmas such as ribbons, paper hats, and crackers. 
Real Christmas trees can be recycled into wood chippings which can then be used in woodland areas or parks -- check whether your local council has a recycling centre or even a tree collection service. 
Christmas, with all the merriment it brings, can be an inherently wasteful time of year. But it need not be. With these tips, having more conscious and sustainable festive celebrations is at your fingertips.
From all of us at Sophie Summer, we wish you a Merry Christmas and a Happy New Year!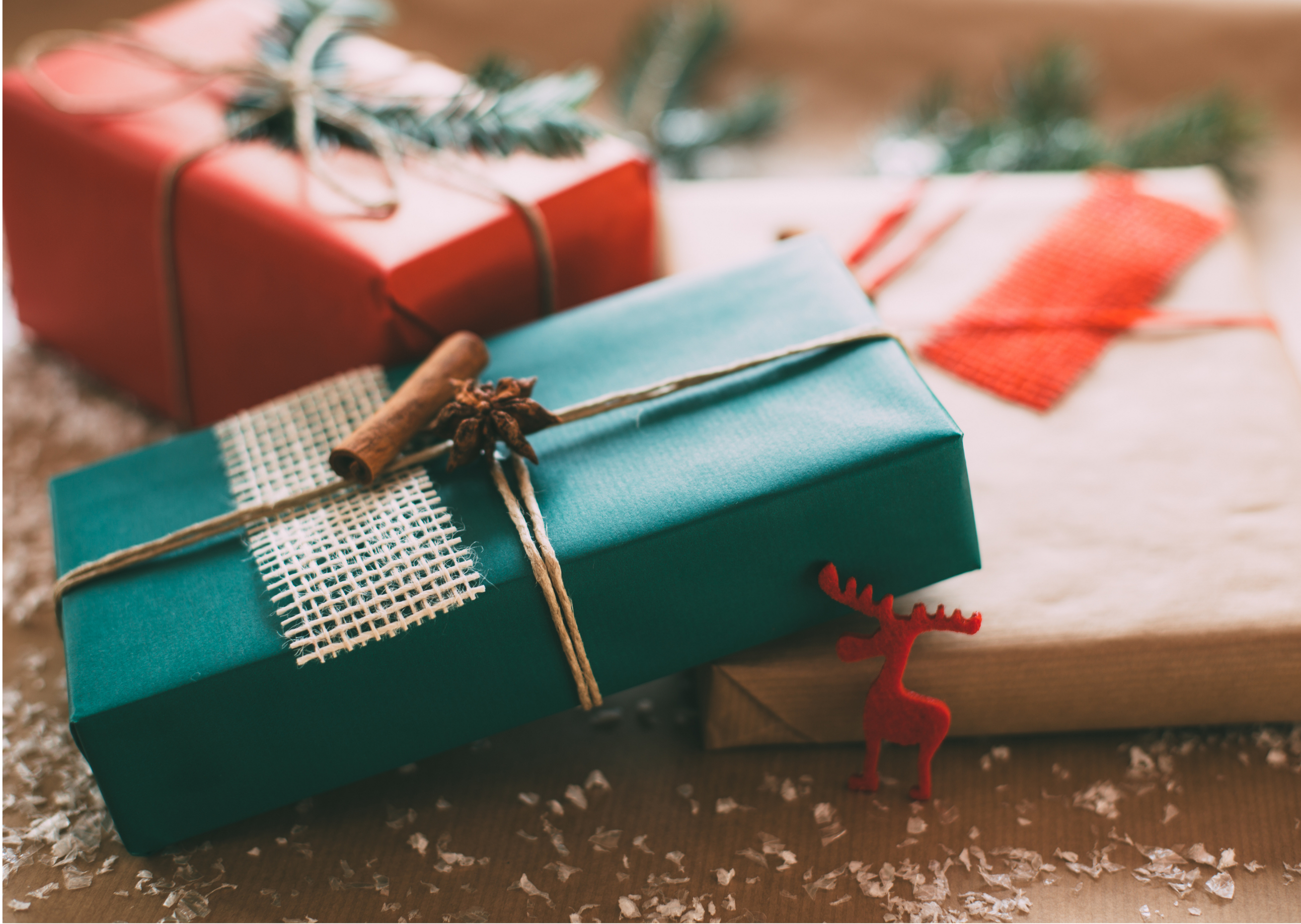 Style Inspiration
There are always a few friends/family who are tricky to buy for, so we've cherry-picked a few options that will delight even the most difficult...
Read more