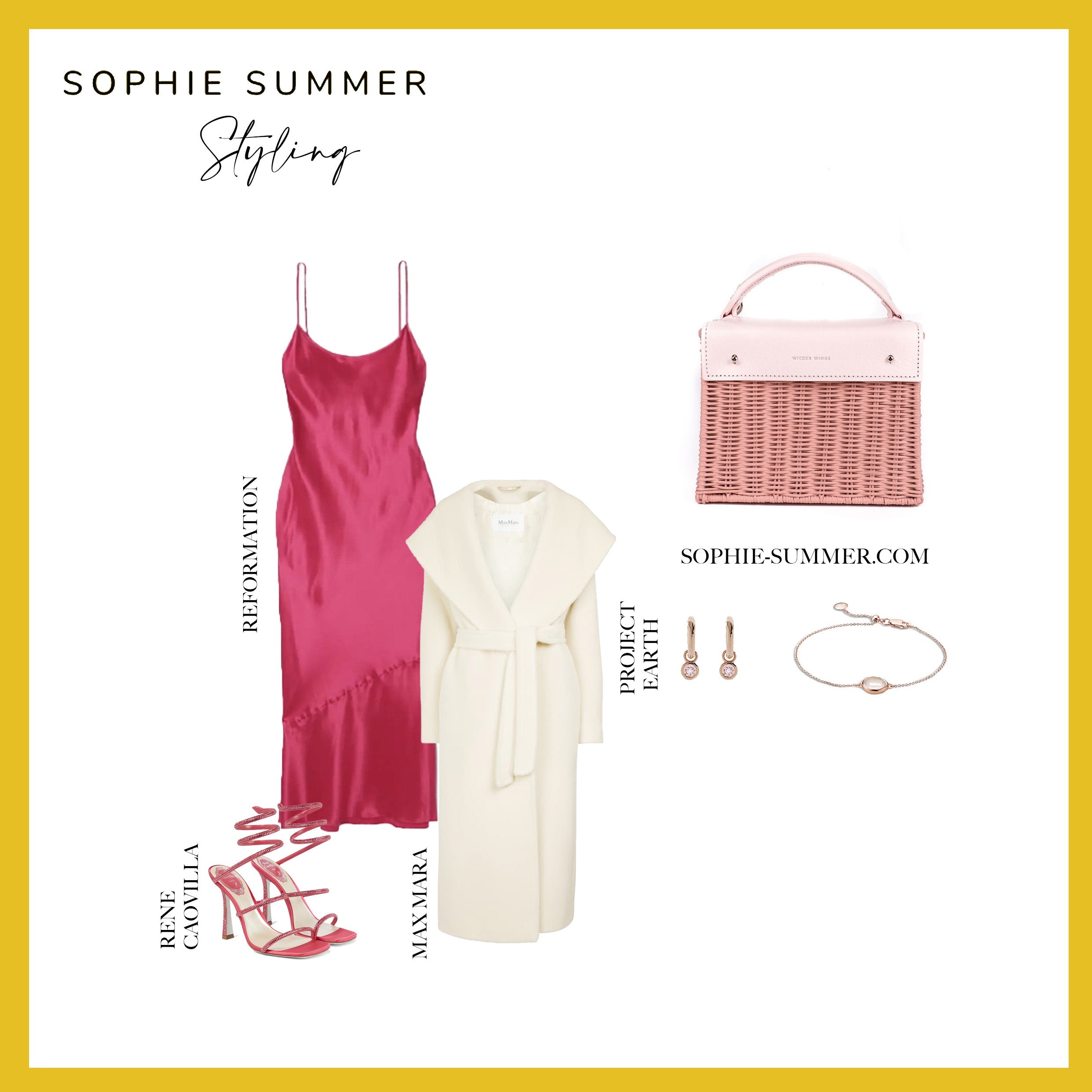 See How You Can Dress Up For Valentine's Day 2022
As we fly through February, it's easy to get caught up in the race towards Spring and Summer. We love the warmer seasons, but it would be a shame to miss out on Valentine's Day!
Whether you're loved up, happily single, or dreaming of someone special, Valentine's Day is a good excuse to celebrate love in all its joy and wonder. Not least because, this year, we can. 
This time last year, we were offering solutions for how to spend Valentine's Day in lockdown. 
Thankfully, the Covid-19 pandemic, while not over, is hopefully waning. Most of the UK has lifted restrictions. You should still be aware of the rules if you're in an unfamiliar area. Likewise, if you're going abroad. 
Many couples were separated last February and will relish being together this time around. Similarly, lots of friends couldn't meet up, as bubbles often only admitted family living in different households.  As such, friends who might usually spend 'Galentine's Day' together were unable to do so.
Valentine's Day is, of course, on the 14th of February. This year, that happens to fall on a Monday. Not the best day for a celebration, admittedly. Or is it?
If you regularly get the Monday blues, celebrating Valentine's Day might be a good way to change your outlook. 
Some people may not celebrate Valentine's Day at all (whether coupled up or single) and, of course, that's absolutely fine. For those who do, however, you might be staying in or going out on the town. Either way, we're here to help you look amazing. 
Our in-house stylist extraordinaire Sophie Scott has created two Valentine's looks around two of our beautiful bags. So, whether you're out for drinks and dancing with a beau, throwing a Galentine's night sleepover, or indulging in some serious self-care, you'll be Instagram ready. 
We'll also offer some suggestions for less conventional dates, and that rom-com favourite, the 'whisk away'.
Date Night Sophistication
Whether it's new love or date night with your long-term spouse or partner, sometimes you just want to wear a stunning dress and heels and strut your stuff. 
This chic satin slip dress from Reformation comes in this sumptuous raspberry shade, complemented perfectly by these Rene Caovilla strappy pink heels. Less aggressive than red, pink is associated with romance, femininity, youth and affection.
In 1989's Steel Magnolias, Julia Roberts' Shelby declares "I like pink, pink is my signature colour." This sentiment is of course echoed by Reese Witherspoon's Elle Woods in 2001's Legally Blonde.
However, if you don't usually wear pink, don't be scared off. Just choose the rest of your outfit carefully to avoid pink overload.  
This snow-white Max Mara coat is pure grown-up elegance, instantly elevating any ensemble. And, no offence to your partner, but the Wicker Wings Kuai in Pink is the prettiest arm-candy out there. Handcrafted in natural rattan and vegetable-tanned Italian leather, it can be carried by the leather handle or converted into a crossbody by adjusting the complimentary long leather strap. 
With an outfit like this, it's best to keep your jewellery small and subtle. We've chosen these delicate earrings and a matching bracelet, from Project Earth. 
Romantic Weekend
If your significant other has planned in advance, you might be in for a romantic weekend just ahead of the big day itself. 
This classic Caramel plant-based leather Maya open tote bag is big enough to hold a stunning negligee, a change of clothes, your phone and your passport. So, you're all ready to be whisked away to a romantic destination at a moment's notice. Don't forget your toothbrush!
Doing Lunch 
As it's a Monday, you may have to settle for a lunch date. If that's the case, you'll need to wear something pretty but professional. Look at the weather forecast, and then check out our style inspiration page for some outfit ideas. 
The ILHA handmade rattan leather handbag is an elegant yet playful addition to any ensemble and will be equally at home in an office or your favourite lunch spot. 
Walking Date
If the weather is nice, taking a walk together is a great way to get to know each other. It's a less pressurised situation than a formal date so it's a good option for first dates, particularly if you are close to an area of outstanding natural beauty. If you're going to be on the move, we recommend a bucket bag. All our Chila Bags buckets are handwoven drawstring bags with long shoulder straps and large tassels. Surprisingly spacious, they're ideal for those on the go. Each Chila Bags bucket is unique, so you can keep it classic with the neutral Nina in stone, or show your personality with the distinctive Provenza bucket bag.  Pair with your favourite jeans, a cute sweater, and walking boots. 
Girls Night In  
Last, but by no means least, if you are planning on getting cosy and watching a film, with or without company, you may as well look fabulous.
These pale pink pyjamas with red piping and maribou trim from Sleeper are just the right side of 'frou-frou' and can be paired with red sliders from Pangaia for comfort with more than a touch of glamour. This sweet heart-shaped eye mask from MLE and the versatile LUXTRA Ava vegan everyday pouch are the only accessories you need. 
That's not to say you can't open the fizz! This rosé sheet mask from Cult Beauty should be served chilled, with or without a glass of bubbly. 
Valentine's Day is a teen-friendly movie with an incredible ensemble cast including Jessica Alba, Bradley Cooper, Patrick Dempsey, Anne Hathaway, Taylor Swift, Shirley Maclaine and Ashton Kutcher. There really is something for everyone there, whether you're watching with your daughter, best friend, or mother-in-law!
You can also check out our iconic bags from the movies blog part 2 for some more fab film suggestions that we watch as much for the clothes as the plot.
If you see anything you like here or just fancy a browse, please head to our shop to gaze at our whole collection of ethical handbags and accessories. We hope you find what you're looking for. 
However you choose to spend Valentine's Day this year, take care and be good to yourself and others.