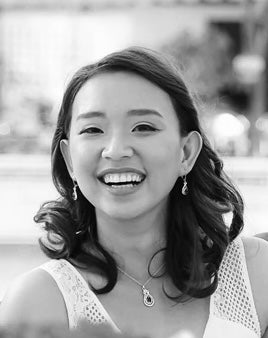 The International Women of Sophie Summer
For International Women's Day this year, which falls on Tuesday, the 8th of March, we're celebrating our very own women-led Sophie Summer business. Our company is not only female-owned, but the team, independent designers, and artisans are also predominantly female. There's a distinctly international feel about us too.
We're an inclusive company, and there are some amazing men 'backstage' that we couldn't do this without. But women are very much at the forefront of Sophie Summer. Even the name itself was inspired by a member of the next generation of women, founder Joie Alsono's daughter Sophia. 
With all that in mind, we thought it was about time we introduced you to a few of the wonderful women of Sophie Summer Ltd.
T-B: Joie, Sophie, and Elle, the women behind Sophie Summer Ltd.
Joie (Founder)
First and foremost, there is no Sophie Summer without our fabulous founder. 
Known as Joie in England and various nicknames back home in the Philippines, Josefina is the visionary behind Sophie Summer.  
Building an e-commerce business from scratch is no joke. Doing it with little capital in the middle of a global pandemic may seem crazy. But it is this belief in herself and natural optimism that makes Joie so special. 
Based in Manchester far from her large loving family, Joie juggles being a full-time mum to three-year-old CEO-in-waiting Sophia Maryanne with running Sophie Summer. Blissfully married to Tim (tech and moral support and daddy to Sophia), Joie is always looking for ways to spread positivity. 
She created Sophie Summer in part as a way to deal with her nostalgia for her beloved homeland. Naming the brand after her daughter ensures she sticks to her guns when making decisions about the brand's values. 
You can follow Joie's experiences as a mum and entrepreneur on her personal blog. 
Sophie (Brand Manager / Fashion Expert)
Now, we're not saying it didn't help that our designer extraordinaire Sophie Scott shares her first name with that of the company. But that's not what got her the gig as our brand manager. That would be her keen eye, creativity, and tireless work ethic.
Sophie is currently taking her Master's in International Fashion Management at the University of Nottingham. Raised in Middlesbrough in North East England, Sophie headed West and earned herself a First Class Honours Degree in Fashion from Bolton University. 
Joie met Sophie through a link up with the Manchester Fashion Movement at Sophie Summer's first pop-up. Impressed by Sophie's work and positive attitude, Joie invited her to take over the day-to-day running of the brand's social media. Since then, her role has evolved.   
Not only does Sophie manage our social media channels for you lovely lot, but she also takes care of our shoots, creates our style guide images, and even models for the brand. 
You can check out some of Sophie's avant-garde, cool and contemporary pieces and find out more about her life by visiting her blog. 
Elle (Content Editor)
Putting the words to our pictures is seasoned writer, Elle Brunton. Like Sophie, Elle was born and raised in Middlesbrough and was a season ticket holder until she moved to Chester in 2014. Creative and independent Elle decided to work for herself after being furloughed during the COVID-19 lockdown in 2020. She has never looked back since.
With a background in sports journalism and PR, Elle turns her hand to a wide range of subjects. She loves the freedom being freelance affords her, particularly the opportunity to childmind part-time with her sister.
Did you know that Elle was one of Joie's first-ever friends in the UK when she moved here from the Philippines in 2016? And when Joie explained her vision for Sophie Summer, Elle jumped at the chance to be part of it. 
Nicknamed 'Rainbow Brite' for her love of bright colours, Elle spends her free time baking, watching TV and films and coveting the wardrobes, and attending Comic Cons. She is interested in sustainability and longs to get back to social dancing. 
You can read more about Elle on her WordPress site which will soon be relaunched on a new platform, so you better stay tuned. 
Sophia (Inspiration) 
Joie not only had Sophia in mind for the name of the business, but she also wanted to create a brand that Sophia and her next generation peers could be proud of. 
A bewitching toddler with bright eyes, a ready smile, and her own mind, Sophia is already developing a strong sense of personal style. 
As well as keeping Joie and Tim on their toes, Sophia can sometimes be seen modelling Sophie Summer's ethical handbags and helping with quality testing. 
Trailblazers 
When Joie began Sophie Summer, she was influenced by female entrepreneurs such as Sara Blakely, founder of Spanx, and Tory Burch who owns her eponymous fashion brand. Another example Joie focused on was mother and daughter duo Julie Deane and Freda Thomas, who created The Cambridge Satchel Company from their kitchen table, as a way to pay private school fees for Deanes' children. 
There are, of course, thousands of female entrepreneurs all over the world, and we raise a metaphorical glass to all who came before. 
We are consistently inspired by those we work with, particularly the female designers and artisans who share our values.  
Paula Figueras (Gustoko/ILHA)
Paula Figueras is the founder of both the GUSTOKO and ILHA brands beloved by Sophie Summer customers.
Like Joie, Paula is originally from the Philippines but now resides far from her homeland. A former fashion model, Paula began designing handbags after falling in love with a Portuguese man, Nino, and moving to Portugal.
She too wanted to celebrate traditional Filipino craftsmanship and created GUSTOKO meaning 'I like' in Filipino in 2014 to fill that need. Nicknamed the 'little sister' brand, ILHA followed in 2019. Paula is involved at every stage of design and manufacture and finds inspiration and beauty on her travels around the world. The eldest of five siblings, Paula has her sister running the ILHA brand in the Philippines. 
Both GUSTOKO and ILHA are seen carried by local and international celebrities including Cheska Garcia Kramer, 'lifesize Barbie' Carina obk, Italian model Sara Pagliaroli, Ariella Arida, entrepreneur Vivane Rocha Leote and fashion blogger Brunay Correia. 
Jessica Kruger (LUXTRA)
Jessica Kruger is the ethical entrepreneur behind the B-Corporation LUXTRA London. Australian by birth, Jessica moved to California with her mother in her youth and adopted her mother's plant-based lifestyle. Since then, she's created the LUXTRA range of cruelty-free bags and accessories. Working with materials such as apple waste, cactus and pineapple, the Peta-Approved brand continues to go from strength to strength.
You can read more about the apple waste manufacturing process in our vegan leather blog.  
The Wayuu Women (CHILA Bags)
The striking patterns of our CHILA Bags are created by the women of the Wayuu tribe, who are indigenous to the peninsula of La Guajira, in Northern Colombia, bordering Venezuela. The Wayuu tribe dedicate their time to breeding sheep and goats, corn sowing, and weaving hammocks and Mochilas (bags). 
Although all members of the tribe contribute, it is the women who inherit the role of head weavers. Girls are taught from around 12 years of age how to weave the beautiful distinctive patterns and designs that are unique to the tribe. 
Traditional methods of weaving in The Philippines and Colombia are both explored in our 2020 'crafting a legacy' blog. Reading it you may be struck by how across the world, these arts and cultural traditions are passed down through the females of each generation.
Belinda Yu (Wicker Wings) 
Wicker Wings is a British brand, but it is helmed by Chinese designer Belinda Yu, alongside her brother James. Similar to Filipino and Colombian cultures, the inspiration for Wicker Wings came from traditional methods of basket weaving. It was Belinda and James' discovery that their grandmother had handwoven baskets in her village in China that led to the creation of Wicker Wings. The pair wanted to showcase the craftsmanship still seen in Asia while updating wicker bags for a modern audience. 
Our Customers
Last, but by no means least, we'd like to give a shoutout to all the incredible, smart, strong, funny, complicated, caring, conscious, and creative women who buy our bags. We hope they give you joy.
Each purchase helps to sustain female artisans around the world. You help us in our mission and make the world a little better.
Thank you and Happy International Women's Day!