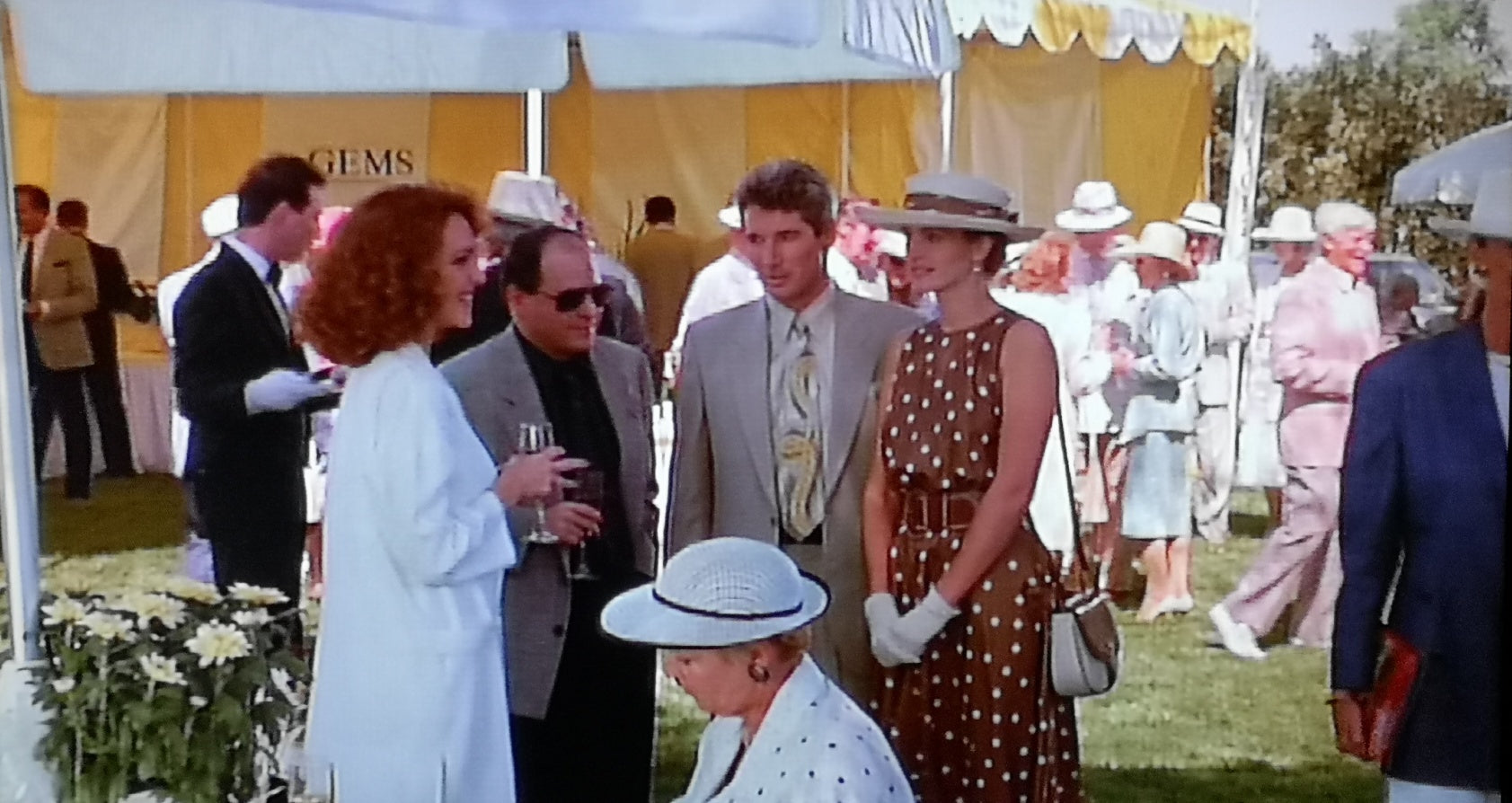 BAGS ON FILM - ICONIC BAGS FROM THE MOVIES (Part 2)
It's December and, while we have more opportunities to socialise than we had in 2020, we're willing to bet a significant portion of our time will still be spent watching films. 
As it gets dark earlier and the temperature plummets, our desire to snuggle up in a soft fluffy blanket and cosy socks and watch some of our favourite movies increases exponentially. 
Whenever we watch films, we can't help noting fashion choices and keeping a particularly keen eye on the accessories used by our screen heroines. 
So, back by popular demand (in that it's still our most-read blog), welcome to Iconic Bags from the Movies, Part 2. We did consider coming up with a sequel-sounding name such as 'iconic bags from the movies XXL' or 'Even More Iconic Bags from the Movies', but that might limit future blogs...
Therefore, we kept it simple. Without further ado, here's your second dose of movie bag beauties.
Cher's Mini Rucksack Collection - Clueless
We mentioned Clueless in the first instalment of our movie bags blog series, and we couldn't do a second blog without shining a light on Cher's superb bag collection. At the mall, she has a micro purse in the same sage green as her cute bow dress. When she wears the same dress in a deep wine shade, she goes for a matching burgundy shoulder bag.
However, Cher and Dionne's bag of choice is undoubtedly the mini rucksack. These compact backpacks were a 1990s fashion staple, and, naturally, Cher has several to complete various ensembles. 
Despite wearing more than 30 outfits, Cher does actually wear the same accessories quite a few times. Her black mini rucksack makes several appearances, and we also see her shiny silver version several times.
Perhaps the most iconic bag, however, is the white 'Collie' mini backpack "It's Faux!". Not only is it directly referenced in the script, but it's also worn with Cher's instantly recognisable yellow plaid skirt suit. Everything is perfectly coordinated 
We could do a whole other section on Dionne's wardrobe (and we may do just that in the future) but, for now, we'll just give a quick shoutout to her faux fur leopard rucksack and neon orange patent clutch. 
Black Tote - The Thomas Crown Affair (1999) 
John McTiernan's remake of the ultimate sexy art heist movie is, in our opinion, superior to the original. Yes, we said it. While the 1968 version has Steve McQueen and Faye Dunaway smouldering at each other, Pierce Brosnan and Rene Russo sizzle in the remake. 
That's not all. The soundtrack is a masterpiece, and we want Russo's entire wardrobe. Apparently, Russo kept several pieces - we don't blame her!
Whether she's strutting into the office in sunglasses and black biker boots paired with an immaculate black sheath, dancing sensuously with Brosnan's charming thief in a daring sheer sequinned dress, or wrapped up in caramel suede, Catherine Banning never puts a well-heeled foot wrong. Naturally, her arm candy is equally stylish. Catherine is a woman after our own heart because she loves a tote bag.
Catherine's tote is leather, black, and shiny, rather like our LUXTRA zipped Maya tote, which has the added advantage of being cruelty-free, as it's made from AppleSkin™.
Like Catherine, her tote is sophisticated, sexy, and classic with a slight edge. She's essentially a bounty hunter, albeit for white-collar criminals, and her look reflects the toughness necessary to 'get her man'. 
Jane's Brown Shoulder Bag - 27 Dresses
Obviously, the fashion focus in this film is on the 27 bridesmaids dresses. These assorted creations range from the mildly ugly to the downright ridiculous although we agree with Jane, are few 'really aren't that bad'. However, it's Jane's pared-down everyday looks that we want to concentrate on, in particular her low-key fabulous shoulder bag. 
Somewhere between a tote and a large shoulder bag, it's less flashy than her model little sister's black patent leather version but it's both relaxed and elegant. Like Jane's whole wardrobe (bridesmaid dresses aside) it's understated but pulled together. Clearly expensive, it's a deep brown shade of soft leather and features a thick shoulder strap for comfort. It's also incredibly spacious, rather like a modern take on Mary Poppins' carpet bag.
You can imagine Jane pulling 'fix it' items such as tape, stain remover, and safety pins out of it at a moment's notice to rectify a wedding mishap. Naturally, it also holds Jane's bulky Filofax, until Kevin helps her upgrade to a digital version. 
Shout out to Kevin's (James Marsden) well-worn satchel because journalists can't realistically carry everything in their pockets and frankly, it's nice to see a man with a bag in a movie.
Vivian's Cream and Brown Leather Handbag -  Pretty Woman 
Like Jane, Pretty Woman's Vivian Ward favours a large shoulder bag when we first meet her, though their occupations are very different! Both women like to have everything they need to hand and for that, a small bag just won't do. 
Accessories play a big part in the film as Vivian swaps her newsboy cap for a series of wide-brimmed hats. Her black patent thigh-high 'charge by the hour' boots are held up by a safety pin and she colours them in with a marker pen in the beginning. This does work if you're ever in a pinch! 
Over the course of the film, she acquires several pairs of heels and flats, some clutch bags, and at least one handbag. Her wardrobe transformation is mainly seen in a montage but, once she wears high quality-clothes, she 'can't go back'. Her clothes reflect where she is in her life and the people she is mixing with. Perhaps nowhere is this transformation more in evidence than at the polo match. 
The perfect complement to the now-iconic brown and cream polka dot dress, Vivian's newly acquired shoulder bag is cream with a brown leather flap, long strap, and matching piping. The dress was actually made from a length of fabric by costume designer Marilyn Vance and gathered at the waist with a wide brown belt.
The accessories were key to making the outfit appear expensive and appropriate for a high fashion event. The wide-brimed hat with a band of the same fabric, and cream gloves pared with the impractical cream court shoes that need buffering after any activity turn individual pieces into a polished ensemble. As Edward remarks 'you look like a lady'. 
It's interesting to note that both outfits are made up of the same essential elements - dress, footwear, hat and bag, yet are completely different in taste and style.
More honourable mentions:
Legally Blonde 2: Red, White, and Blonde - Elle's pink polka dot perfection 

The Proposal - Orange Birkin

Le Divorce - Red Crocodile Hermès Kelly
There you have it, we're closing the clasp on this edition of bags from the movies, but we may well be back with more delicious film arm candy in the New Year.
In the meantime, we're going to climb into our PJs and press play. If you want to do a little bit of shopping as you watch, please visit our shop to view our whole collection of stunning ethical handbags, fit for a film star!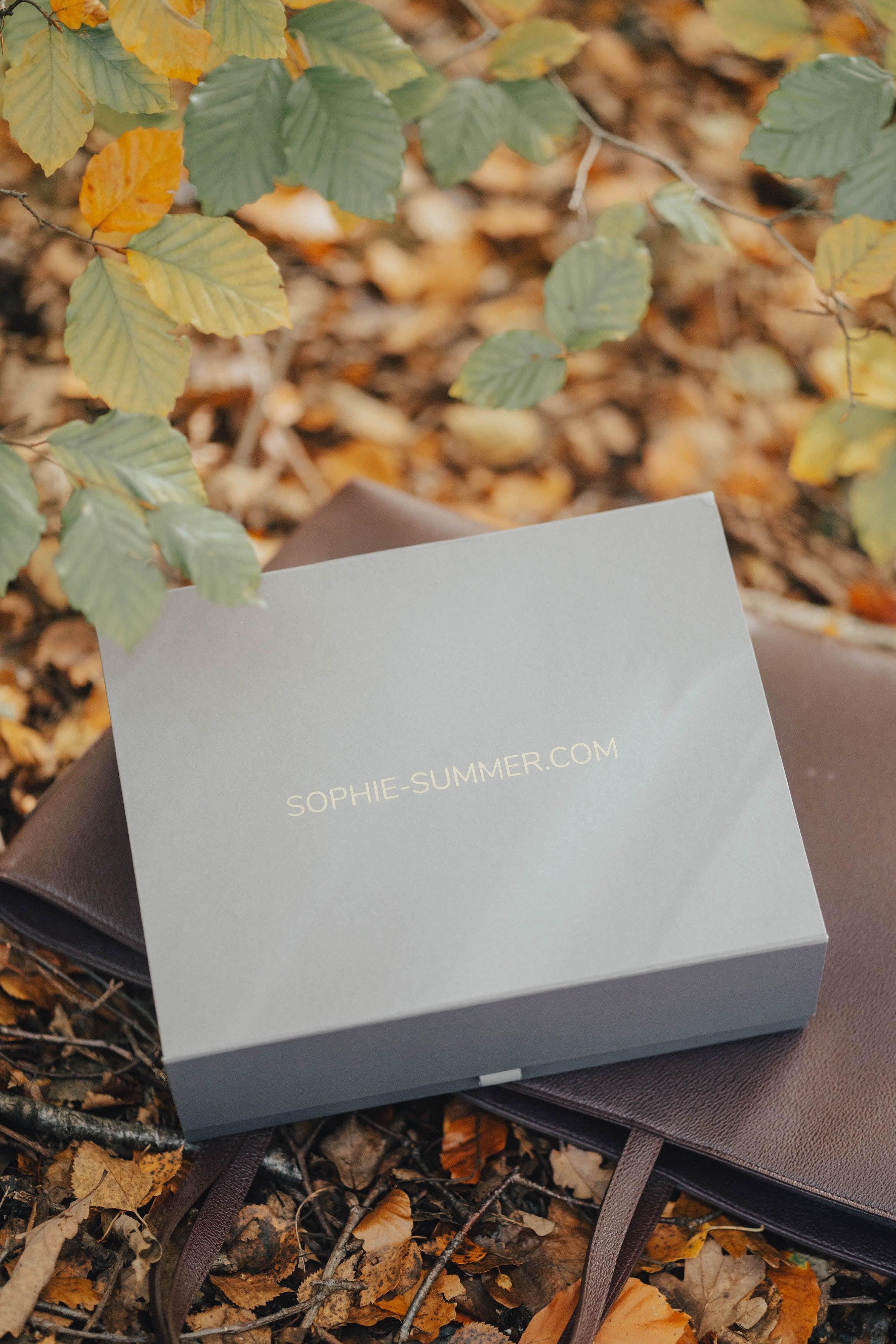 Style Inspiration
Need Christmas gifting inspiration? Look no further. We got you covered! From items under £50 to unisex gifts, from vegan to handmade, you can be sure your special someone will find you the most th...
Read more