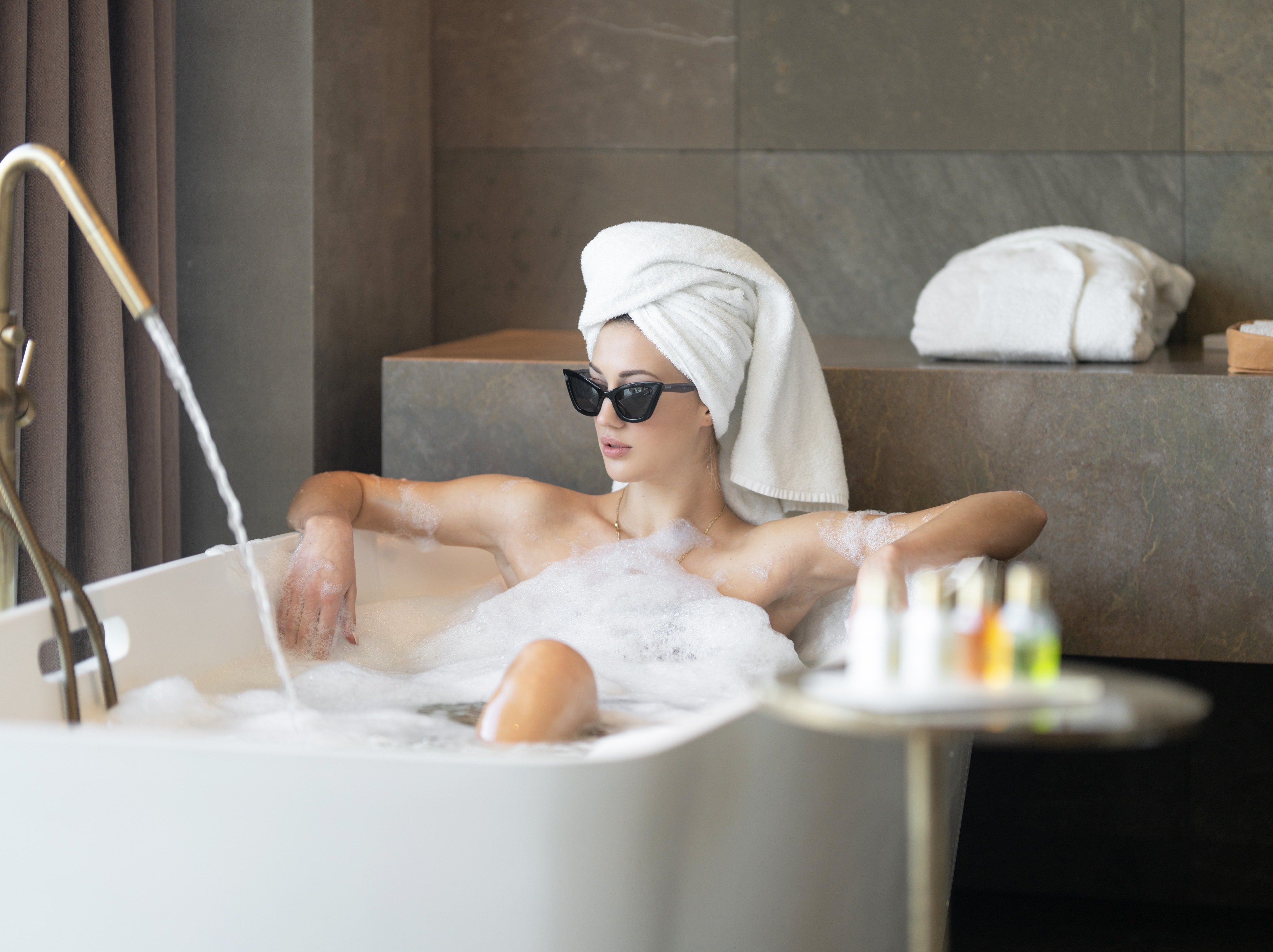 How to Spend Valentine's Day in Lockdown (A Valentine's Survival Guide)
Valentine's Day is almost upon us. For some, it will just be any other Friday, for others, it will be a painful reminder of being separated from loved ones. Others may not see any point in celebrating in the midst of such uncertainty.
We've already had Christmas and New Year in relative lockdown, but this is the first Valentine's Day when couples who may have been separated for months might really be feeling the distance. Similarly, if you are feeling lonely, Valentine's Day can bring unwanted focus to that emotion.
All viewpoints are, of course, entirely valid. We're here to offer some ideas on how you might like to mark the occasion depending on your current circumstances. We're all in this together, and our mission is to bring a little bit of joy into your lives, however we can.
Here are a few suggestions on how to get through Valentine's Day in lockdown.  
When you're in lockdown together
You may be feeling lucky to be together or, depending on how long you've been cooped up, perhaps not! If you have been irritable with each other (don't worry, it's perfectly understandable) Valentine's Day is a good time to reconnect and show each other a little bit of appreciation. 
It doesn't have to be a grand gesture - although, if you're in the mood, go for it! Remember, it's not about what looks good on Instagram. It's just about being together. You could:
Get dressed up as if you're going out on a fancy date

Cook a meal together

Open a bottle of something fizzy and enjoy your homemade meal

Or just snuggle up in your loungewear and eat pizza

Say it with flowers, and if you can support a local florist or market, so much the better. As always, the key is personalisation -- don't order a dozen roses if your partner prefers lilies. Or they may not be a fan of flowers at all.

While cheese or a computer game might not seem like a romantic present, if it's what your partner adores, it's sure to be a winner.

Order a Valentine's Day hamper for delivery from a local business - everything you need for a romantic evening in. This way, you can create a sense of occasion even if you can't cook/won't cook.

If you have children, get them involved and decorate your house for Valentine's Day as you did for Christmas - another craze we're seeing on social media. You might have previously gotten a babysitter and be mourning the loss of your child-free time together, but filling your living space with emblems of love may not be a bad idea. 

Prefer to wait for a post-lockdown celebration instead? Creating a handmade 'I owe you' certificate may seem cheesy but it's a tangible reminder that things will get better. It's a symbol of hope, and there's nothing more important than that.
When you're in lockdown apart
If you can't be with the one you love, love the one you're with? Well, yes, in a manner of speaking. If, for example, you are with your family and your significant other is elsewhere, spending quality time with those you are in lockdown with (rather than interactions forced by necessity) may help you to feel loved. A warm hug could take the sting out of enforced separation. If you can't be with that special someone, you could:
Still meet for a socially-distanced visit, if you aren't too far away. The goal here is to snatch a little bit of happiness in whatever way works best for you, while staying safe.

Or not. For some people, this may be worse than not seeing each other in the flesh at all.

Zoom, Facetime, call, or at least text - it really is good to talk. Thanks to the wonders of technology, just because you can't physically be with your beloved this Valentine's Day, you may still be able to connect with them.

Go old school and send an actual letter rather than an email. Depending on how reliable your postal service is, there is something magical, and romantic, about receiving a handwritten note. The recipient will surely appreciate the effort.
If You're Single
Even if you are perfectly happy being single, being alone in lockdown, particularly on Valentine's Day, is a whole other level! We advise some serious self-care. What that looks like is entirely up to you.
Do you love a bubble bath and a face mask? Go for it.

More of an ice-cream and Netflix binge kind of woman? Try Bridgerton - millions of people can't be wrong! 

Perhaps you prefer to be more spiritual? Have a relaxing and meditative night alone.

Or is a workout is what really puts a smile on your face? Whatever it is that makes your soul happy, find a way to do it safely and make time for it.

How about 'Galentine's' Day instead? This has become something of a phenomenon in recent years. A girls night in via Zoom might not be quite the same, but at least you can wear slippers, and you aren't going to be overcharged for your drinks.

Instead of yourself, how about focusing on others? Take flowers to an elderly neighbour, send a little gift to a friend in isolation, or make a donation to a charity that means something to you for the amount you would have spent on a night out. Taking the focus away from yourself can also help alleviate some of the loneliness.

But there's nothing wrong with buying yourself something pretty. This is absolutely allowed, particularly in a pandemic, when we all need a little lift.
Cards & Gifts
If you have left it last minute to buy a gift, or you've fallen victim to the postal delays, an 'I owe you' can work if it's delivered with the right attitude (especially if it's a trip to Paris, but that might just be us).
You could also go down the gift-card route, so they can choose their own present. 
Alternatively, love notes hidden in unexpected places will make your partner smile. Don't underestimate the little things. Fresh bedding, the smell of freshly baked bread or, if the current chilly weather sticks around, a stroll in the snow can be absolute perfection.
Finally, you are perfectly entitled to ignore Valentine's Day altogether, no matter what your situation is. Just make sure that, if you do have a partner, you are both happy to let the day pass without a sense of occasion. 
However you choose to spend this Valentine's Day, take care, and be good to yourself.