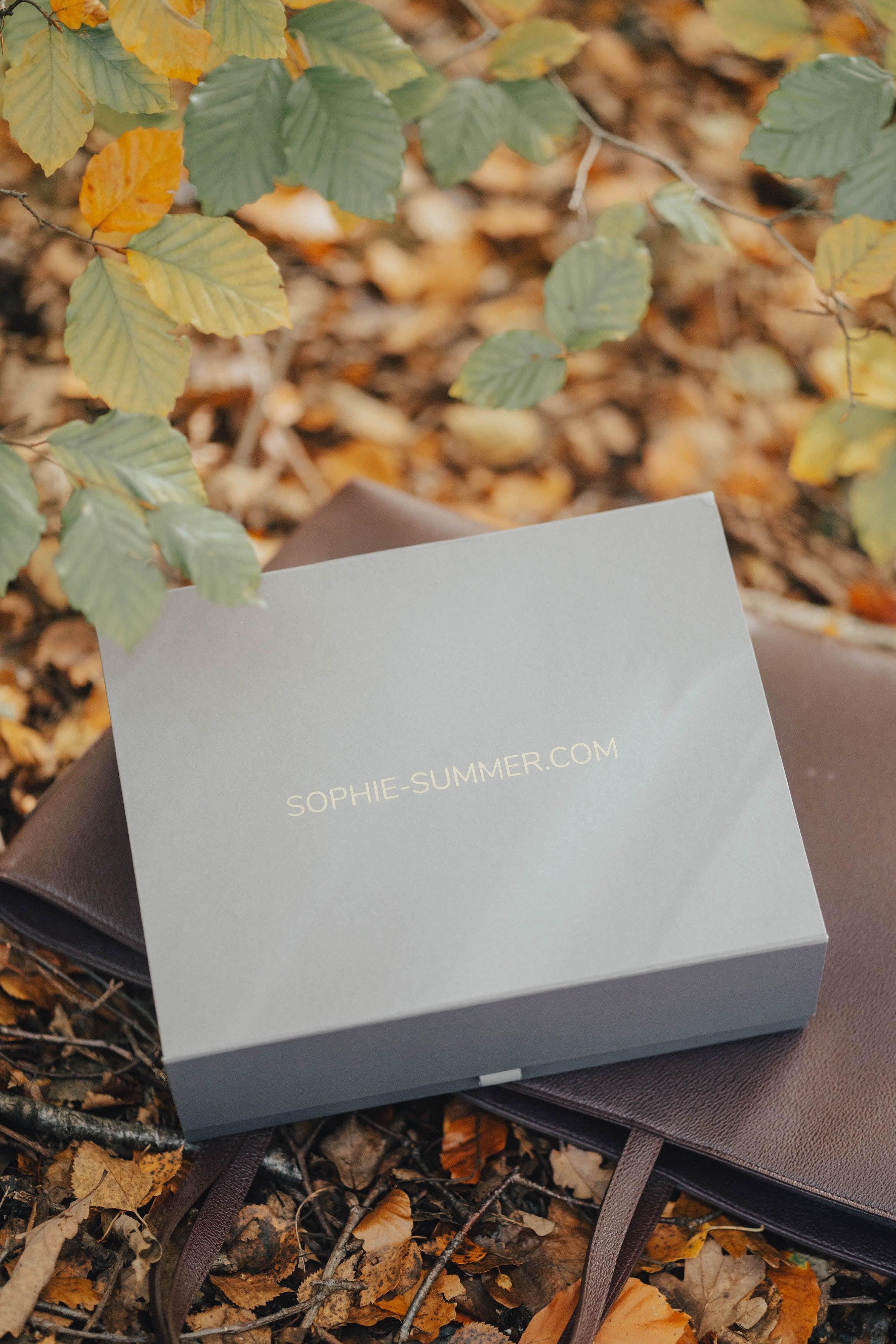 Christmas 2021 Gift Guide
November is whizzing by and, while we aren't quite ready to deck the halls just yet (but no judgement if you have already!) Christmas shopping is officially underway.
Last year, we compiled some tips for how to have a more sustainable Christmas, which are still relevant as the world opens up again and many of us work to reduce our personal carbon footprints. 
Now, more than ever, we encourage conscious shopping and time well spent with loved ones. That said, we still like to receive something special. A well-chosen gift speaks volumes about how the giver feels about us. And when the said gift is beautiful, ethical, and helps to provide a livelihood to traditionally low-income areas, well it's a win all around. Likewise, seeing someone's face when they open up an item they will treasure is absolutely joyous.
As ever, we advise you to try to shop sustainably, either by shopping local, supporting small businesses, or both. We're local to Manchester, UK, but we amplify the work of small businesses around the world. 
We're honoured that so many of you lovely lot share our vision and support international artisans and craftspeople by purchasing a bag from Sophie Summer either for yourself or as a gift.
A good rule of thumb for presents is that they should be one of two things - useful, or attractive. Sophie Summer bags are both, and sustainable to boot. 
Yes these long-lasting little beauties can be used to transport your worldly goods and everyday essentials, will complement any outfit, and so, without further ado, here are a few of our top picks for Christmas gifts.
Made with Love
Nothing says you care like a high-quality handmade item. The GUSTOKO Mei and Kaya clutch bags are not only handmade using natural fibres and traditional techniques, but are hand-embroidered too. These stunning versatile clutch bags are both statement pieces and the ideal accompaniment to any ensemble. Made to be worn three ways - clutch, short strap, and crossbody - they're too beautiful to be hidden away, and resilient enough to last for years with proper care. 
Pretty in Pink    
Pink is a spiritual colour associated with love, romance, and nurturing. It is, therefore, the ideal colour for a gift. The Wicker Wings natural rattan and vegetable-tanned Italian leather Kuai in pink is an everyday bag that's anything but ordinary. Surprisingly spacious to carry all your daily essentials, it still cuts a svelte figure with its sleek lines and complementary shoulder strap. The pretty pink shade is one of five pastel tones. There is also a Mini Kuai available in sugary shades, including dusky rose, perfect for an exquisite stocking filler.
Accessories
Cosmetics bags make delightful presents, and there are not many prettier than the LUXTRA Ava vegan everyday pouch in ballet pink. Made with AppleSkin™ eco-leather alternative, this cute cosmetic bag has an interior pocket and large interior for storing and carrying your cruelty-free products. Not a fan of pink? Don't worry, it's also available in Ivy Green and Silver Pinatex (which is made from pineapple skin).
Unisex Gifts 
Fashion is gender-free, and bags really are one size fits all. For those who like to keep things clean and simple, the LUXTRA -plant-based leather Farrell backpacks are a great option. Available in black or burgundy with contrasting trim, these brilliant backpacks are roomy enough for a 13" laptop, plus mobile and other daily essentials. A great gift for a stylish student or for starting the new year elegantly organised.
Likewise, a beautifully-made wallet is an item you can treasure for years to come. The LUXTRA plant-based Esther continental wallet is made from AppleSkin™ and is a sophisticated way to carry cards, cash, photographs and receipts. 
Gifts Under £100
Setting (and sticking to) a Christmas budget within our family or friend group is one way to reduce consumerism at Christmas, and ensure no one feels pressured to spend lots of money.
That doesn't mean your gift has to be unimaginative. The fabulous vegan leather jewellery boxes by LUXTRA are new to the site and a snip at only £65. A cruelty-free leather look zippable case for carrying and storing your jewellery, the case even has an internal strap for earrings to keep everything neat and tidy.
Christmas Sale
That's not all. For the first time ever, we are having a sale!
Now is your chance to purchase that gorgeous GUSTOKO Handmade Mojave Clutch for less than half its original cost. A stunning piece of craftsmanship in understated orange and black stripes, this beautiful bag is sure to delight. 
Our bestselling CHILA BAGS Juanma tote bag is also on sale! Handwoven in Colombia and featuring a distinctive woven handle, the stone/black bag is a must for any season. The timeless CHILA BAGS Lora Bucket in Black is also a fraction of its former price tag while stocks last.
Last, but by no means least, the KATE CHI Italian Leather Crossbody with iconic wooden sidewalls is also currently under £100
Whether it's a gift for someone special or a little present for yourself, now is the time to save some money on an investment piece.
Check out our Christmas Sale tab for more beauteous bargains!
Gifts Under £50 
Looking for a stylish gift under £50? We've got you covered there too! Unbelievably, the beautiful vegan leather toiletries bag by LUXTRA can be snapped up for £45. Hard-wearing but handsome, this PETA-approved bag is ideal for travel or home storage of all your toiletries and cosmetics. 
The giving of gifts can be as enjoyable as receiving (or almost at least!) but it really is the thought behind the present that matters. 
We hope we have given you some gift inspiration, but if this blog has just made you want to treat yourself, go ahead, we give you licence!
Alternatively, send a link of the bag you're dreaming about to a loved one and cross your fingers that 'Santa' might take the hint! 
You can browse our full sustainable bag collection here.
Happy shopping!