Your Autumn/Winter Sustainable Style Guide
We've almost arrived in November. The clocks go back this Sunday and, in theory, we all get an extra hour in bed! Of course, for many of us, this just means it's slightly less dark when we open our eyes on a morning and go to bed in the evening.
Still, those short days and long nights do bring with them bonfire night, party invitations, and the run-up to Christmas!
There are lots of great things about Autumn/Winter, not the least of which is the clothes! From soft sweaters and cosy knits to luxurious velvet, stylish boots, and, naturally, hardwearing yet elegant handbags.  
Despite our name, we're big fans of the changing seasons (good job, as we're based in Manchester in the UK!). One of our first blogs was a guide to our top picks for Autumn. 
This time, we've gone for a slightly different approach, based on balancing the desire to emulate the season's hottest fashion trends, with the commitment to a more sustainable wardrobe. 
Don't worry, the two are not mutually exclusive. 
One of the tenets we prescribe is the re-wearing of clothes you already have, and creating new looks with different accessories. 
Wear What You Want!
Many of us did a lot of online shopping during the first three lockdown periods, and haven't yet had time or occasion to wear those beautiful sundresses. We may have party wear from last December that has yet to have its maiden outing.
According to British Vogue (aka The Style Bible) the pandemic has left us in the mood to dress up and head out, in empowering styles that throw caution to the wind. 
This means, you can, absolutely, wear that sparkly mini skirt during the day, just team it with opaque tights and a sloppy sweater. Many sundresses look surprisingly chic teamed with a polo neck, bomber jacket, or waterfall cardigan, tights and boots. Basically, tights and boots are a godsend and an on-trend coat will keep you warm without detracting from your ensemble.
When you do shop, try to buy from brands that are committed to sustainability such as Reformation, Edge of Ember, and Selfridges Project Earth. 
Let's take a closer look at some of the A/W trends, as interpreted by our fabulous resident stylist and designer Sophie Scott.
The Return of the Mini
Models strutted down the catwalks in skirts of every colour and material but for real-life wearability, chunky boots and a cosy coat such as this snowy white funnel neck number from Reformation are key. The sophisticated GUSTOKO By Paula Figueras Sash clutch would sit perfectly with the neutral tones of this simple but effective ensemble. 
Think Pink!
Spring's sheer shirts can compliment velvet or cord for a dreamy romantic and slightly gothic look which graced many catwalks this season. This 'Bridgerton' style also encompasses satin and bows and sugarplum shades, given a slight edge with a pair of chunky biker boots, as seen below. Our Wicker Wings collection slots perfectly into this trend and is resilient enough to hold its own in less clement weather, for a soft and pretty look that still means business.  
Team seasonal staples such as knitwear, puffer jackets, and dark denim with embellished or textured pieces and neutrals with pops of colour. The great thing about these trends is that they can be adapted for any style.
The New Puffer Jackets
A puffer jacket can be grungy or sporty depending on how you style it. This season, puffer jackets are being given a grown-up vibe with sleek silhouettes and leather, or vegan leather, accessories. Check out these burgundy AppleSkin™ LUXTRA beauties, and faux leather boots from NA-KD. 
Your puffer jacket will do double duty for the 'ski-style' trend teamed with faux fur boots and a chunky hit scarf.
Dark Denim
Dark denim is incredibly versatile and can form the basis for just about any outfit. As a bonus, indigo denim is just as universally flattering, but not as severe as black. Whether it's classic jeans as here or a denim summer dress, dark denim is sophisticated yet works for any occasion. The colour is perfectly complemented by neutrals and earthy tones such as the LUXTRA Cactus Green Open Tote and this beautiful checked coat from Whistles. 
Bodycon
Jumpsuits and catsuits aren't going anywhere in hurry either, while bodycon dresses are now slimline and long-sleeved. Bonus points if your dress is a fine knit and your sleeves are slightly too long. This look can be updated for A/W with a sleek belted trench and a cut handbag such as the ILHA Francesca in Olive. Boots that look like wellies such as these from NA-KD will serve you well across a multitude of looks this season. 
As ever, we advise you to only purchase a couple of items that will quickly update your existing wardrobe and work for different looks. A good coat, hardwearing and comfortable but fashionable boots, and of course, a couple of beautiful handbags are our key pieces. 
Pay a little bit more for tights that stay up and don't ladder, and don't be afraid to layer up both ways, with summer vests adding an extra barrier between the cold and summer dresses and skirts proving surprisingly stylish layered over thin knits and polo necks.
If all of this fashion has inspired you to shop, take a look at our whole collection of sustainable handbags, safe in the knowledge that any purchase you make will be ethical and seriously stylish - win-win!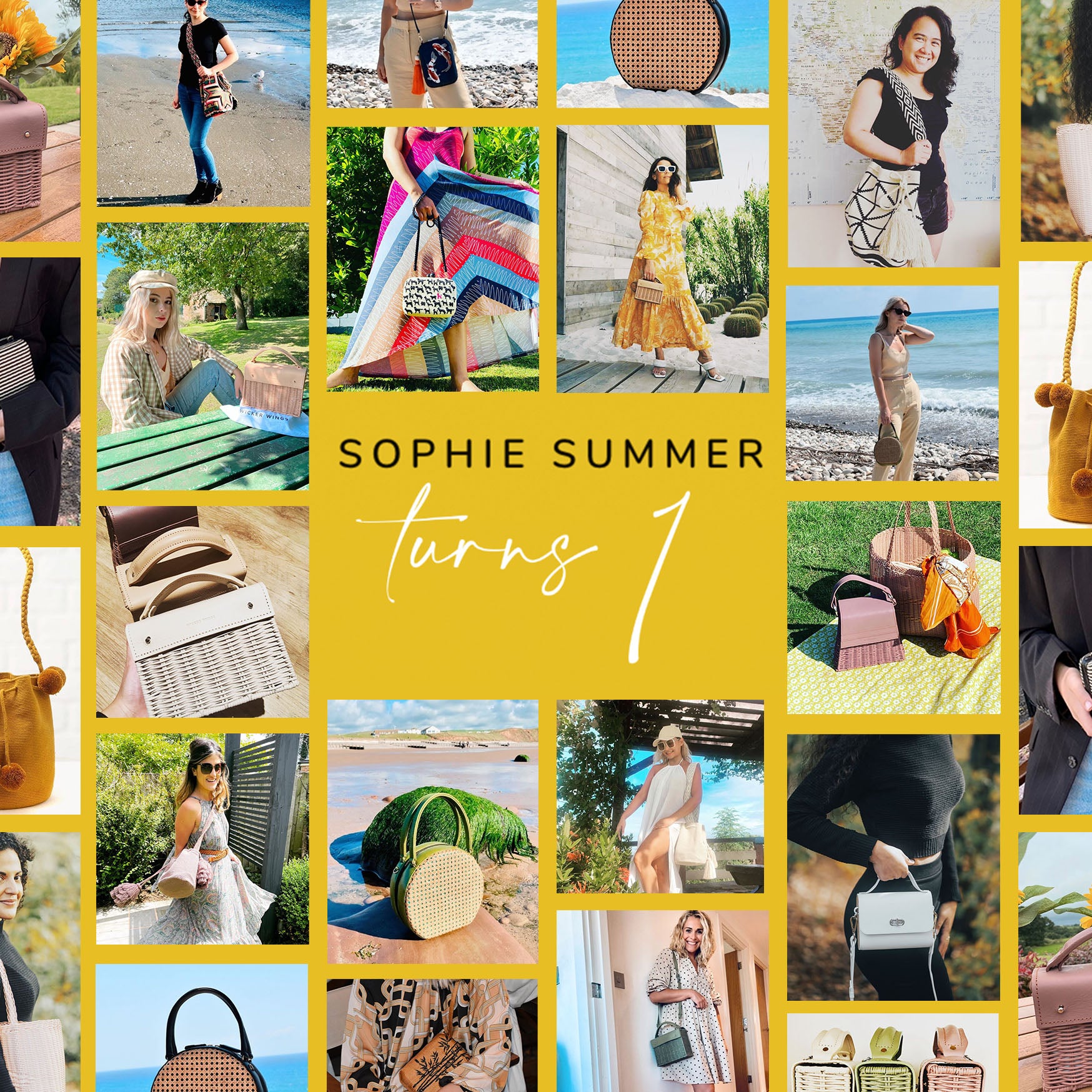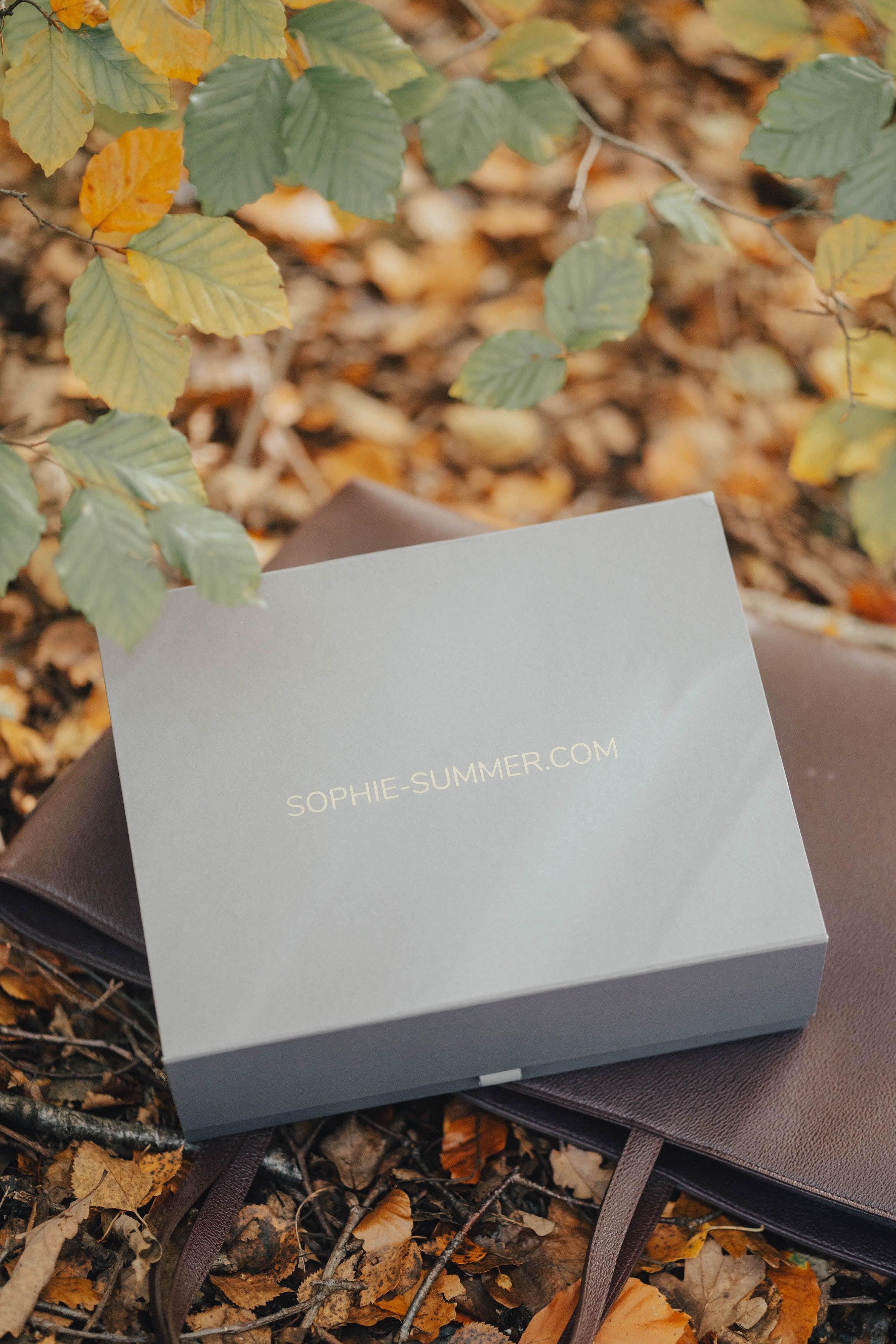 Style Inspiration
Need Christmas gifting inspiration? Look no further. We got you covered! From items under £50 to unisex gifts, from vegan to handmade, you can be sure your special someone will find you the most th...
Read more