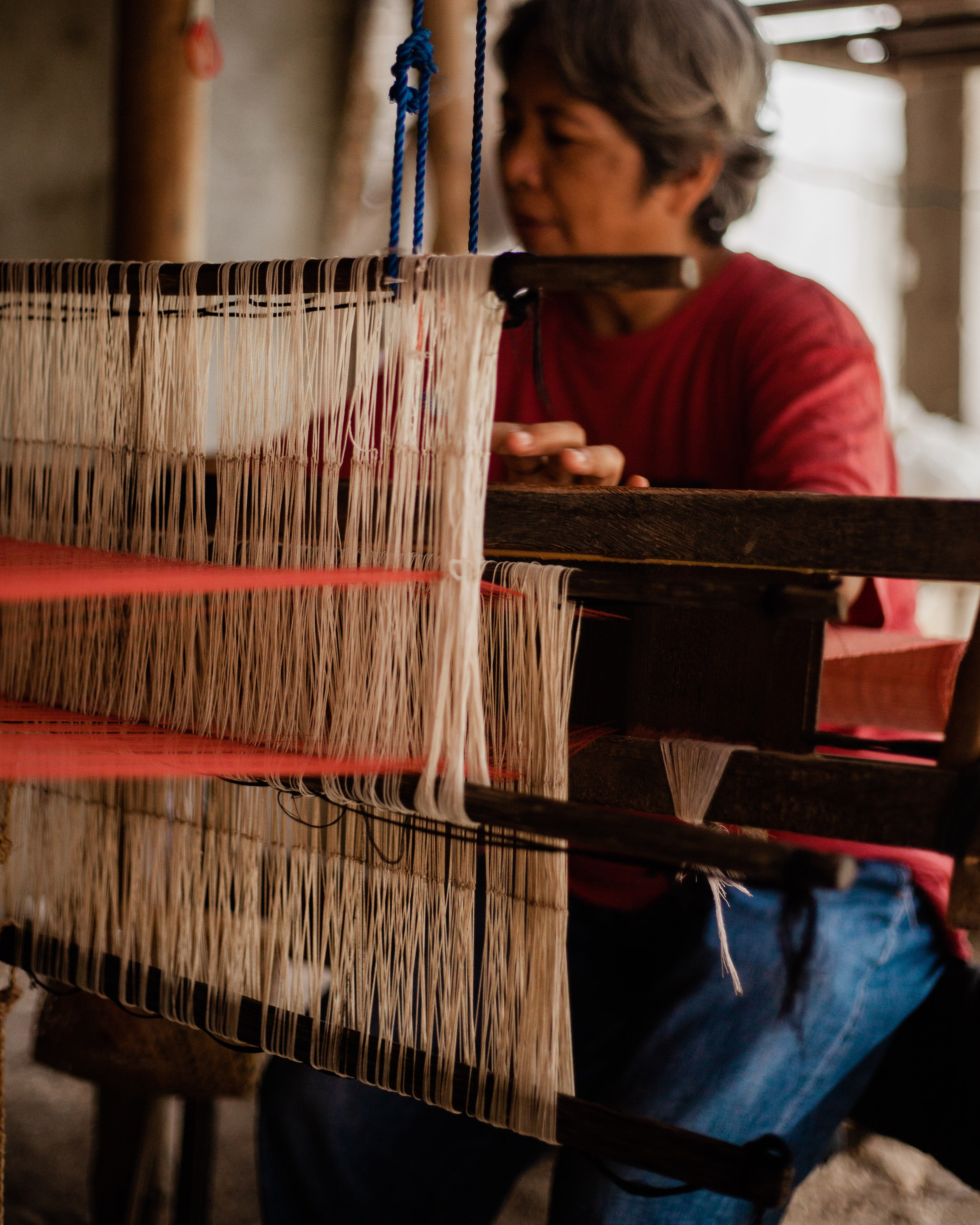 Crafting a Legacy - Traditional Techniques of Handbag Making
In this blog, we'll delve a little bit deeper into some of the traditional methods and cultural practices that make Sophie Summer handbags so special.
Filipino Weaving
The Philippines is home to such a multitude of traditional handweaving techniques that we could write a separate blog just looking at each in detail (watch this space). Today, though, we're just going to give you an overview of the handweaving culture which is integral to the Filipino people, both as a living tradition, and a source of income.
Filipino culture is known for its bright colours, strong patterns, and the use of natural materials. So it is no surprise that these elements are all present in Filipino textile and bag design. 
Different provinces cultivate their own unique methods relating to their way of life. For example, the Bontoc people of the mountains weave from the edge to the middle to demonstrate the key factors in their lives; permanence, order, and balance. Yakan weavers produce five different kinds of weaving, whilst the Aklanon create what are considered the finest of Philippine textiles, piña. The pina fabric is made from the fibres of the leaves of the red Bisaya pineapple and extraction is a long and delicate process.
T'nalak or Tinalak is a sacred cloth woven by the women of the T'boli people around Lake Sebu in Mindanao island. Made from natural fibres from the abaca tree, Tinalak comes in three distinctive colours, black or dark brown for the background, white for the pattern, and red for the relief elements. The T'boli people are known as dreamweavers and legend has it that Fu Dalu, a spiritual guardian guides the women's work.
Tinalak is used in the construction of the GUSTOKO By Paula Figueras clutches, such as the Kaya clutch, and then straw and other elements are added to create the desired design.
The Sash clutch open to show the Tinalak interior
There are many more examples of Filipino weaving, which we will delve deeper into another time. However, i
t's not just in the Philippines that weaving is both a form of cultural expression, and a means of providing a livelihood in low-income areas.
Wayuu Women 
The La Guajira Peninsula, which borders Colombia and Venezuela is home to the Wayuu people, a tribe for whom weaving is a symbol of wisdom, intelligence, and creativity. The Wayuu women are the centers of the family, with children taking their mother's last name as opposed to their fathers.
The Wayuu women have been weaving and crocheting for centuries, and each mother will teach their daughters how to weave and crochet using traditional methods handed down through the generations. One of the main products manufactured in this way are mochila bags. 
Mothers teach their daughters how to make these special bags when they come of age, with vivid colours and patterns used to tell stories.
According to legend, the mochila tradition comes from "Wale´kerü", a spider that taught the women how to weave their creative drawings into the Wayuu bags.
Not only do these bags help the Wayuu tribe keep their wonderful traditions alive, they are also a means of providing a livelihood in order for the tribe to continue their way of life.
Chila Bags works in partnership with the Wayuu women to create mochila bags and other designs, and ensures that they are fairly compensated and work in good conditions. 
Close up of the Lora bucket, an example of a mochila bag
As well as being weaved and made by hand, another traditional technique used in bag-making, is embellishment and decoration through the application of hand-embroidery.
Hand-embroidery
Hand-embroidery is one of the oldest art forms, represented in just about every culture by ancient civilisations. Examples in China have been dated to 5th–3rd century BC, and garments discovered in Sweden are thought to date from roughly 300–700 AD. What most likely began as a necessity to mend or reinforce clothes and other textiles evolved into a means of decoration, with clothes for royals and other important personages becoming embellished through the embroidery of threads, silks, beads, pearls and jewels.
In Medieval England, the ability to embroider well was a noble girl's path to womanhood, whilst embroidery was also a sign of high social status in Muslim societies.
The advancement of machinery could have meant an end to hand-embroidery, but the delicate nature and beauty of the work produced means it is still highly prized. Fashion designers and costume makers will still spend countless hours hand-stitching sequins, beads and threads onto dresses, coats, and accessories such as handbags. 
Some beautiful examples of hand-embroidery can be seen on the Mei and Chouko clutch bags by GUSTOKO. Here, glass beads have been painstakingly embroidered to create striking images of a pair of goldfish, and a butterfly respectively. 
The ethical manufacturing of all our bags is hugely important to us, and we strive to share more of the traditions and techniques which create these special pieces. Keep an eye out for our future blogs. If you would like to know more about these designs, click the link below. Happy Shopping!
(Featured image by Ralph Labay)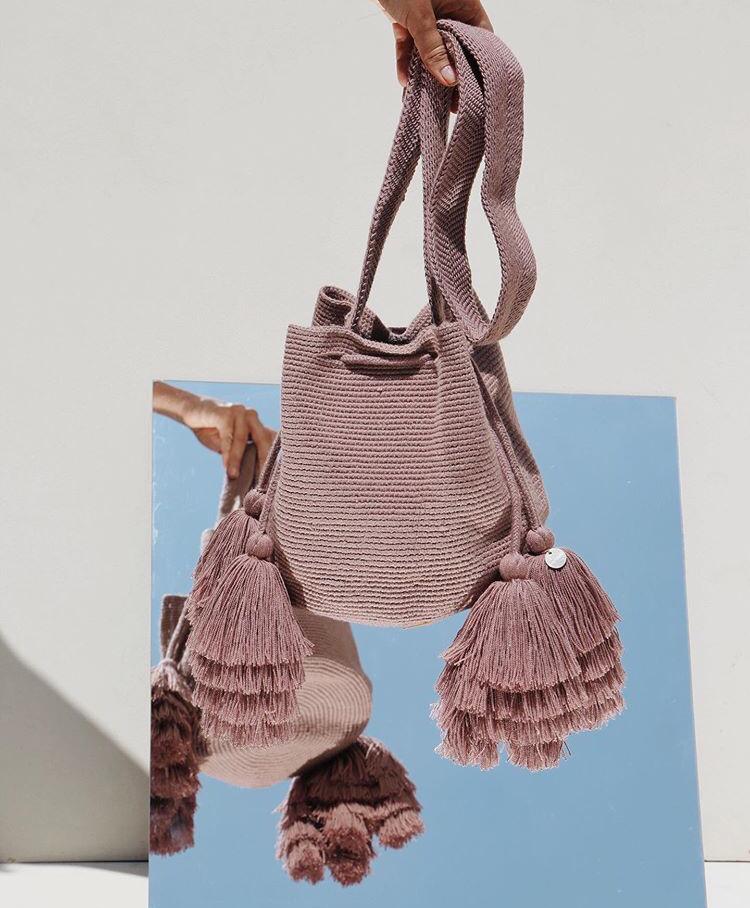 Style Inspiration
With a name such as Sophie Summer, you may think we wouldn't be fans of Autumn, or Fall, as it's known in other parts of the world. 
Read more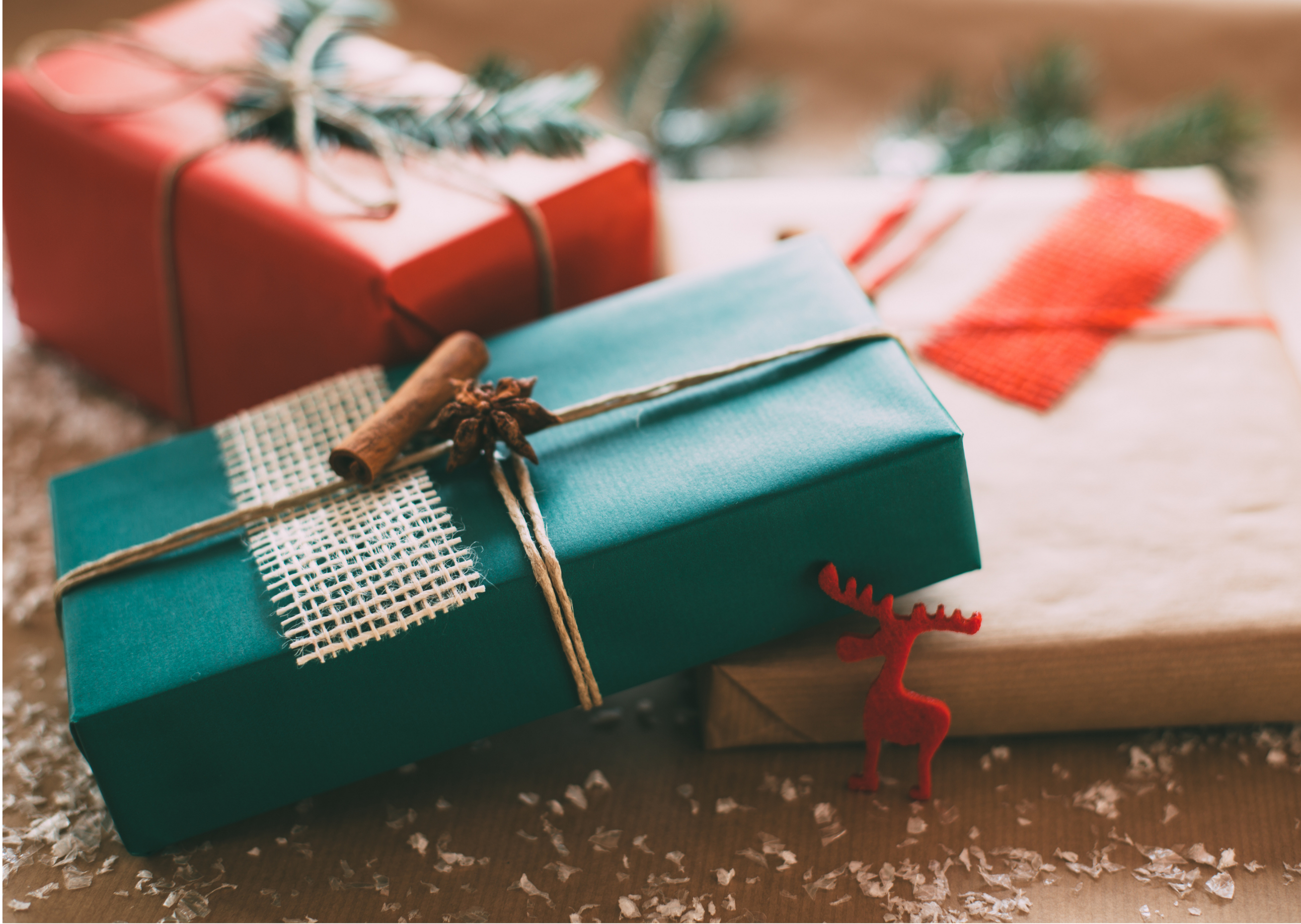 Style Inspiration
There are always a few friends/family who are tricky to buy for, so we've cherry-picked a few options that will delight even the most difficult...
Read more