What is Vegan Leather? - All About AppleSkin™ with LUXTRA founder Jessica Kruger
Sustainability and ethical manufacturing are at the heart of Sophie Summer. Our goal is to help to create a better world where we can shine a spotlight on talented people the world over, and ensure they are fairly and ethically paid. But we also want to promote the use of natural materials and sustainability. 
We look to collaborate with like-minded artisans and independent designers.
We've previously written a little about the global footprint the fashion industry is leaving on the planet. One of the ways manufacturing can become more sustainable, is through the use of vegan leather alternatives. 
In the same way as some vegans desire the look and texture of meat but are morally opposed to eating it, vegan shoppers have long searched for materials that replicate the properties of leather, suede, and fur but are ethical and cruelty-free.
While excellent faux fur and suede alternatives have been mainstream for decades, quality vegan leather alternatives have been somewhat lacking. Thankfully, that is changing, and one of the companies at the forefront of vegan leather alternatives is the luxury handbag brand, LUXTRA. 
LUXTRA Plant-based leather Farrel Backpack, black
LUXTRA is a vegan, PETA-approved company and a B Corporation, which creates beautiful, cruelty-free, leather-look bags from apple waste, as well as that of mangos, pineapples, and other plants such as cacti.
We caught up with founder Jessica Kruger to find out more about the wonders of AppleSkin™ and how what starts as essentially mushed apples can be transformed into something so sleek and stylish.
Hi Jessica, thank you so much for taking the time to answer our questions. First thing's first, many people will have never heard of AppleSkin™ and might be a little bit confused about what is involved. Can you take us through the process from apple waste to this beautiful leather-look material?
J: It's an interesting one, isn't it? What happens is that the mushy pulp is left over as a result of juicing apples (for juice and jam) on an industrial scale. This pulp is made up of cellulose fibres. The AppleSkin™ material is produced by recovering this waste product, that would otherwise be discarded, and transforming it into the final leather-look material.
The precise process is a trade secret, but we do know that the cellulose is dried and then turned into a powder. This powder is then mixed into polyurethane, effectively "padding out" the amount of virgin materials required to create AppleSkin™. Fewer virgin materials equate to fewer natural resources being extracted from the planet, lower emissions and lower energy consumption across the entire supply chain.
Photo by Timothy Meinberg on Unsplash
Wow, so many benefits, that's pretty amazing! Where/when did you first hear about AppleSkin™?
J: I first came across AppleSkin in 2017 at The Sustainable Angle's Future Fabrics Exhibition - it's like an industry textile fair. The material has improved since then, but I was still super impressed at the time.
LUXTRA Plant-based leather Aphra Shoulder Bag, Burgundy
We can see why! Is AppleSkin™ the best vegan leather alternative you have come across? 
J: It's a really exciting field - there are more and more vegan leather options. It's been like a boom in the past five years! AppleSkin™ is one of my favourites, however, for a few reasons: it feels lovely in the hand, has a good range of colours and finishes, and it's produced very close to my manufacturers, keeping the logistical carbon footprint low.
That's great to hear.  You mentioned there were more options these days, what other plant-based leather products do you use?
J: I'm also a big fan of Piñatex (a material made from pineapple leaf fibres) and Desserto, which is made from cactus!
Photo by Polina Skaia on Unsplash
Apart from ethical concerns, are there any advantages to using AppleSkin™ over normal leather?
J: From a manufacturing point of view, yes: AppleSkin™ comes on a roll, so you can use the entire surface - it's all "perfect". This is unlike leather, where the skin of the animal may have imperfections or scratches (like we humans have scars!) so it means that at times you cannot use the whole hide. With AppleSkin™, there's less wastage.
Less waste can only be a good thing. So we've learned a lot more about the benefits but are there any limitations to using AppleSkin™ in place of leather?
J: Whilst it depends on the product, I would say the main limitation would be that AppleSkin cannot "replicate" all types of leather. For example, calf leather is incredibly soft and has a very relaxed, "slouchy" look. That's hard to achieve with the AppleSkin range, which cannot imitate the perfect "drape" of some leathers… at least not yet!
LUXTRA Plant-based leather Maya Open Tote, dark cherry
Hopefully, it won't be too long before that's no longer an issue, but thankfully it is not a barrier to creating the fantastic LUXTRA range of vegan handbags, backpacks, wallets, and toiletry bags. How do you decide which shapes, colours, and products to produce?
J: Thank you. My goal with LUXTRA is to create beautiful but practical products - I'm not going to be making items that are "cute" but impossible to use or wear. For that reason, I'm always looking at what people on the street are carrying and using, and I watch how they interact with their bags. From these observations, I'll think about shapes and categories. But, of course, I'm also very selfish - I create pieces that I myself want to use!
In terms of colour, as LUXTRA is still a very small business, this is dictated to a great extent by the colours available from the manufacturers. We don't yet have the budget to create custom colours. 
Thank you so much, Jessica, this has been very informative and we're excited to see how AppleSkin™ and LUXTRA evolve.
LUXTRA Plant-based Esther Continental Wallet in Burgundy
LUXTRA may not have custom colours, but the range is available in a variety of rich natural shades, including dark cherry, cactus green, caramel, black, stone, and burgundy.
You can shop the Sophie Summer vegan bag collection.
Happy ethical shopping!
*Featured image by Olga Subach on Unsplash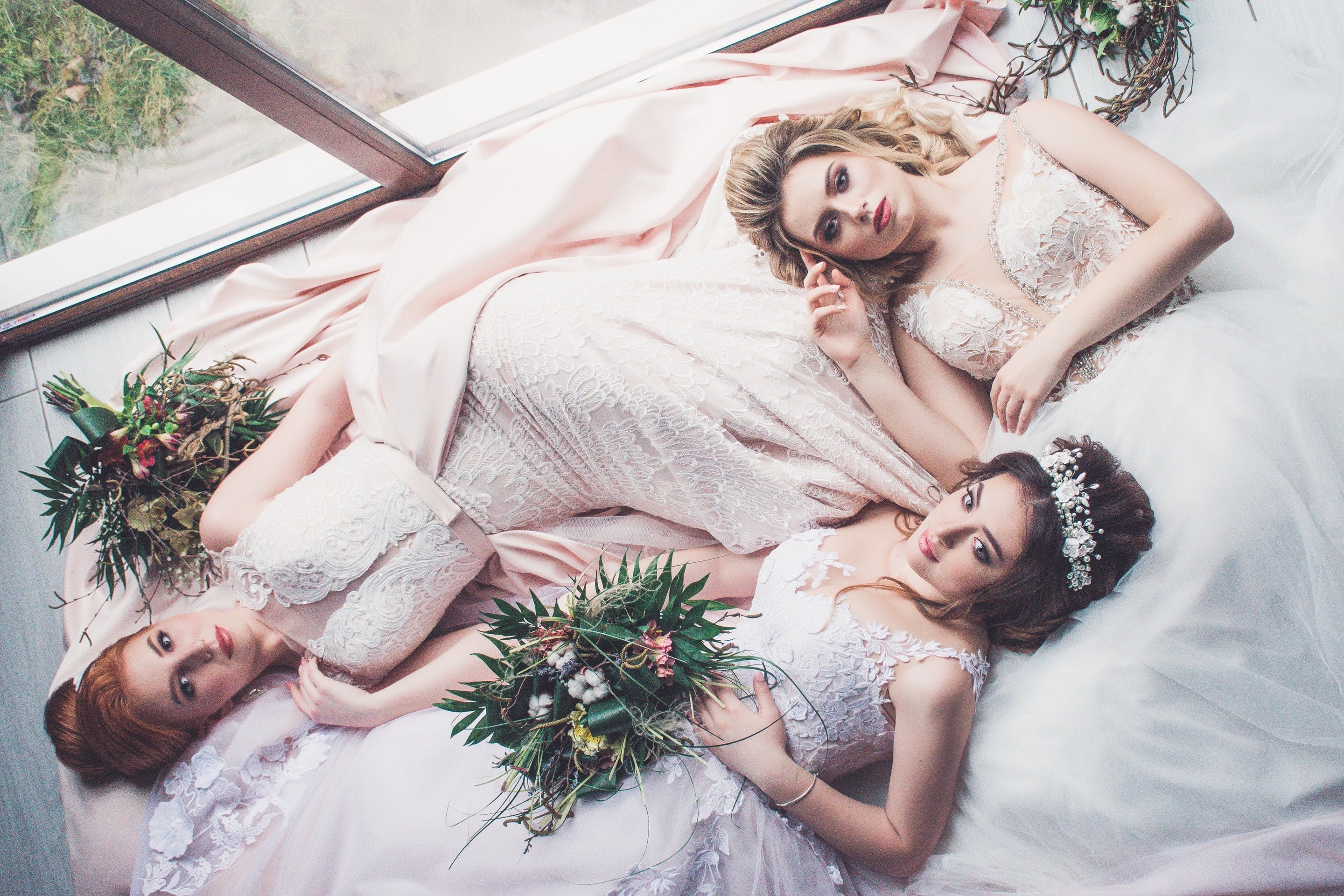 Style Inspiration
We love weddings at Sophie Summer. A celebration of love and loyalty witnessed by your nearest and dearest, culminating in a huge party...
Read more