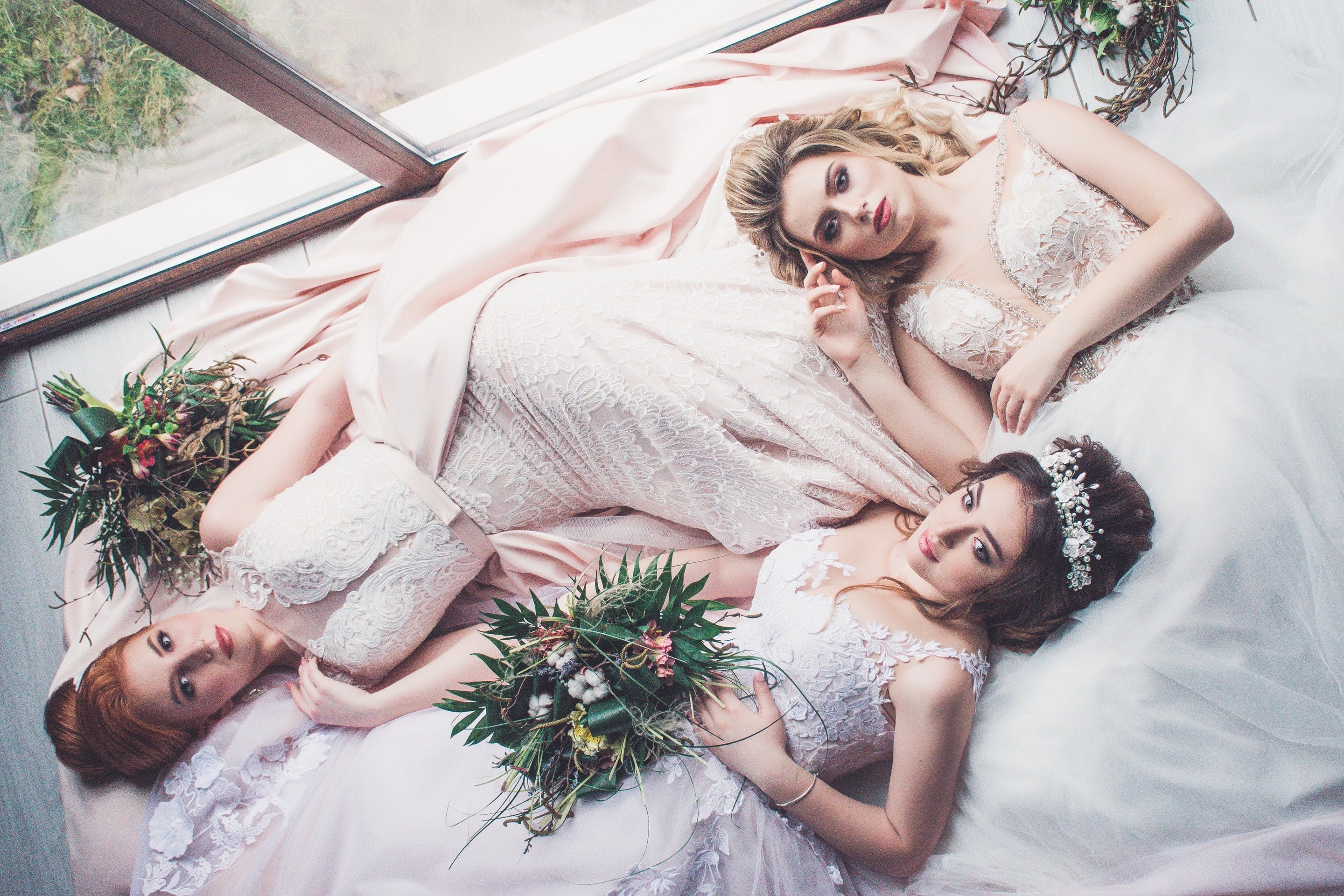 Weddings 2021: What To Wear
We love weddings at Sophie Summer. A celebration of love and loyalty witnessed by your nearest and dearest, culminating in a huge party - what could be better?
And, of course, there's the clothes! Everyone looks fabulous at weddings. From the bride's stunning garb to the ushers morning suits, even the ugliest of bridesmaids' dresses achieve a strange kind of beauty when seen as a set. Of course, the guests all dress to impress too.
Usually, the UK wedding season starts around March and continues until early September. However, when the Covid-19 pandemic hit, many couples were forced to postpone their special days until they could safely gather their family and friends under one roof to celebrate together. As restrictions are lifted across the country, you may find your social calendar is beginning to fill up, and one reason could be wedding invitations.
Photo by Olya Kobruseva 
But what do you wear to a wedding in 2021? Well, in theory, whatever you want, providing it is not going to upstage, or upset the wedding party.
Here are some of our tips:
Dress with Respect
Not dissimilar to our advice on what to wear for a day at the races, the key is to dress to be respectful of the occasion, while still expressing your personal style. This could be in a dress, jumpsuit, co-ords, or a trouser suit. The important thing is that the outfit is appropriate for the venue and the couple whose wedding you are attending. 
Ordinarily, we would recommend buying one wedding outfit and transforming it for each occasion with different accessories. This time, we're going to suggest that you probably already have several outfits you haven't had an opportunity to wear and you are better off buying some versatile accessories which will work with different outfits, to take you through all your social engagements.
Go for Neutrals
A sparkly or nude shoe can be worn with any colour, so invest in a high-quality pair which are comfortable, as well as beautiful, and you can wear them all season.
Image by Lubov Lisitsa
And then it's on to the bags. Obviously, we're biased, but the Wicker Wings collection scream weddings to us - as well as christenings, parties, holidays, races, and everyday glamour - they're so damn versatile! 
Wicker Wings Mini Kuai in Dusk
What Not To Wear
If there is one rule to stick to at weddings, it's don't wear white, unless you are the bride, or have been specifically asked to do so.
Despite brides not wearing white until Queen Victoria made it popular (due to her heavily photographed wedding to Prince Albert, in 1840), white gowns have become synonymous with brides, at least in the West.
Photo by Brittney Weng 
In China, India, Pakistan, and Vietnam, brides often wear red, as this is considered to be the luckiest colour, while white is deemed unlucky. 
Photo by Ayrus Hill 
Western traditions of the white wedding gown symbolising not only purity, but also wealth and status, have endured and the majority of brides still wear white or ivory. 
Of course, many modern brides have chosen to wear a coloured wedding dress, from subtle pastels to rich jewel colours, and even black. Others have even favoured a trouser suit. This trend of unconventional wedding attire can be seen in celebrity weddings over the years. 
The first time Elizabeth Taylor married Richard Burton (in 1964), she did so in a canary yellow dress with a matching bouquet and her hair adorned with flowers.
In 2018, model Emily Ratajkowski chose a mustard yellow trouser suit from Zara for her wedding to Sebastian Bear-McClard.
It is not just yellow celebrities choose for their weddings, however. Marilyn Monroe married Joe DiMaggio in a chocolate brown pencil dress with fur trim and a matching hat.
And do you remember The Beckham's matching violet outfits? Or Gwen Stefani's rock and roll hot pink dip-dyed gown by John Galliano of Christian Dior when she married Gavin Rossdale in 2002?
Modern or non-traditional couples, particularly if it is a second wedding, may wish to wear a different colour or style. 
Similarly, in traditional Irish weddings, the bride may wear blue as this was the colour most associated with purity in Ireland. Gowns could be any hue from palest sky blue to aqua and cobalt.   
Themed weddings, such as Lord of the Rings, Fairytale, Disney, and Harry Potter have also become popular over the last couple of decades. 
Even if the bride (or brides) are not wearing white, it's still taboo for guests to do so, unless it is part of the theme, such as a black and white wedding.  
Thankfully, the 'no white' rule is reserved for fully white dresses, although a white trouser suit may still be pushing it. White patterned dresses are usually acceptable and white accessories are absolutely fine. 
GUSTOKO black and white clutches such as the Sash or the Orly are the perfect complements to a monochromatic outfit. The Orly would also look stunning paired with a hot pink ensemble to match its tassel detail.
GUSTOKO Sash Clutch, black/white
Tips for Destination Weddings
Another time you may need to check the dress code carefully with the couple is for a 'destination wedding'. For example, a Malibu beach wedding would probably require much more relaxed attire than a mountain top ceremony in Tuscany.
Photo by Eric Ward
You might be looking at flip flops, a sarong and a bucket bag for the first, and an elegant sheath or maxi dress with a sophisticated clutch for the latter.
If you have been invited to a destination wedding, there are a few items you might want to consider slipping in your handbag:
Water - Staying hydrated is essential in heat, especially if you discover too late that the wedding is being held at the top of a mountain (oh yes, it's happened!)

A fan - This could be battery operated, but a traditional handheld fan makes an elegant and practical accessory

Flip flops/flat shoes - See above re impromptu treks and not knowing the terrain you will be covering 

Sunglasses - Simple, stylish, and a classic shape

A mask - many countries still have a mask mandate in place and you don't want to get refused access, particularly to the wedding or reception venue

Hand sanitiser and/or baby wipes - Even pre pandemic, these two were always on our list to stop us feeling sticky or dirty at a moment's notice  
As such, you need a spacious bag which doesn't look big or bulky. The Wicker Wings Kuai is deceptively spacious, as well as being eminently Instagrammable, and will comfortably hold your essentials. It's also available in a range of soft romantic shades just perfect for wedding season.
Remember, it's your friend or loved one's special day and the most important thing is that they are happy. So don't stress about what to wear, just follow our simple rules and you'll be absolutely fine.
We hope you have a fabulous time!