Article: Christmas Gift Guide 2023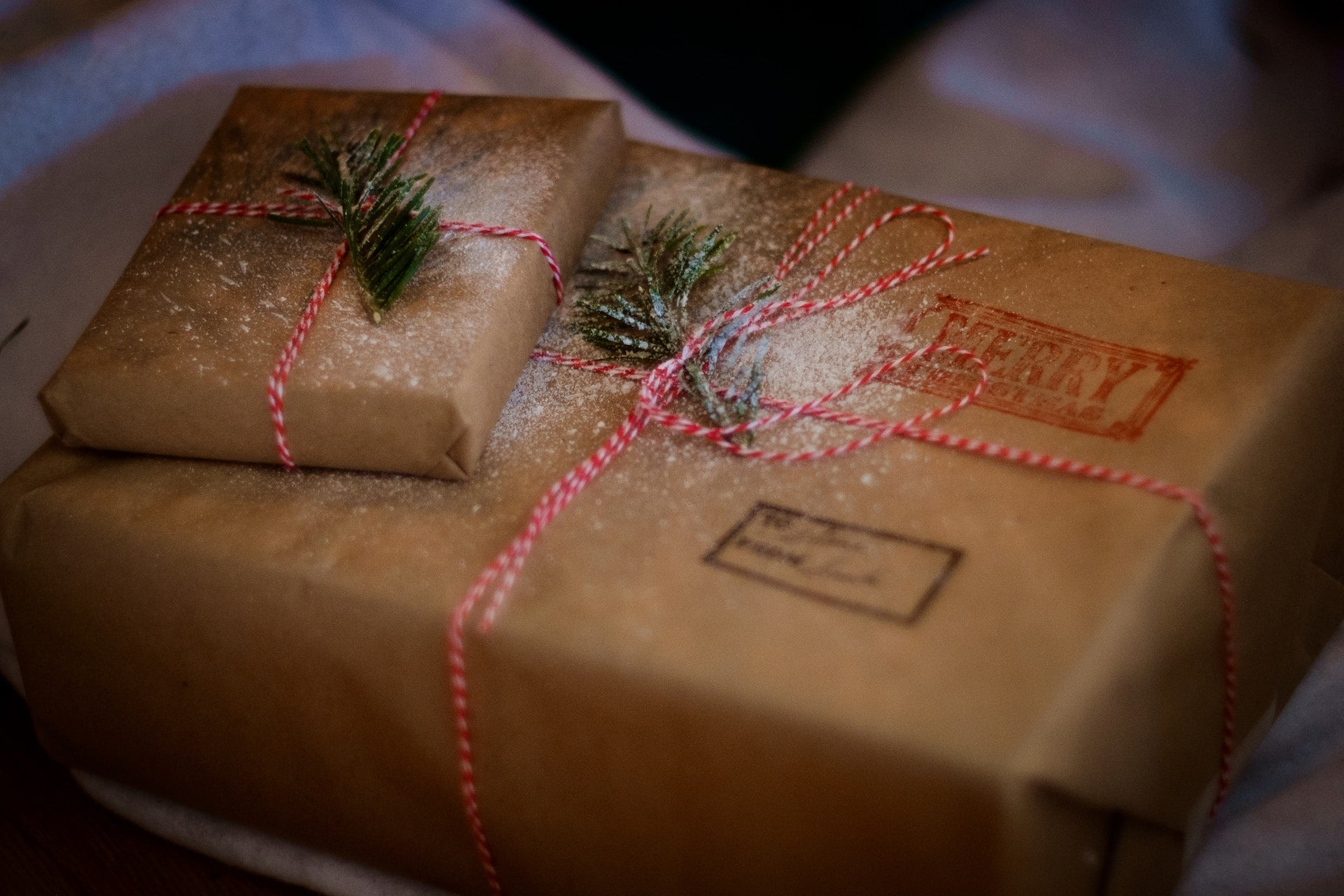 Christmas Gift Guide 2023
We don't know about you, but here at Sophie Summer, the last few months have flown by. We're only just embracing our autumn/winter fashions, and it's almost time to deck the halls.
Maybe not quite yet - although if putting the tree up on the first of November brings you joy, you do you!
But, there are less than 100 shopping days until Christmas.
We don't subscribe to mass consumerism. Many people go over budget, even getting into debt to buy expensive Christmas gifts that may or may not be appreciated.
Photo by Ben White on Unsplash
If money is an issue, try shopping secondhand. You can pick up some stunning items in charity shops, on secondhand sites like Vinted and eBay and at antique fairs. 
Agreeing to a Secret Santa among your friends as well as work colleagues also helps keep costs down. You may find the gifts are more thoughtful and personal as a result.    
Try asking what someone really wants and paying attention to their answer. Busy parents may prefer free childcare so they can enjoy a night out to another material 'thing'.
Photo by Brooke Lark on Unsplash   
Likewise, it really is the thought that counts. A homemade Christmas cake or a handcrafted decoration is a fantastic gift because it shows care and effort. Also, check out some of our tips for an affordable and sustainable Christmas.
If you want to purchase something unique, beautiful, and ethically made for someone special, our gorgeous handbags certainly fit the bill.
So, without further ado, here are some suggestions for the bag lovers in your life. 
Mother/Mother-in-Law
Mothers and mother-in-laws deserve a treat every so often and Christmas is the perfect time to spoil them with something made with love. 
The older generation often prefers something that will 'go with everything'. Step forward the Wicker Wings Kuai in cream. Effortlessly elegant, pretty and practical, it's big enough for daily essentials and will complement any outfit. Handcrafted from natural rattan and vegetable-tanned leather, this timeless back will bring joy for many years.
Alternatively, The ILHA Francesca in classic black or olive green is a gently rounded compact handbag for everyday use. Beautifully handcrafted in the Philippines from rattan solihiya and raffia fibres, it can be handheld or transformed into a crossbody with the aid of the accompanying detachable long leather strap. A detachable leather tassel adds a playful touch, while the fully lined interior keeps belongings safe and secure. 
Fashionista Friend 
We all have that friend who is achingly fashionable and therefore difficult to buy for. You're in luck. No two Sophie Summer bags are exactly the same, so whichever bag you choose will be unique, just like your friend.  
We recommend the A A K S Baw Pot Wavy mini bucket bag. Handwoven from raffia with a distinctive curved shape and two-tone design, this stylish bag is finished with a long leather strap while a turquoise leather tassel adds a final flourish. Featuring a knot tie top closure and beautifully presented in reusable luxury box packaging, this is a gift they will cherish.  
Still, one size doesn't fit all. If they prefer a clutch bag, look no further than the striking Mei clutch from GUSTOKO By Paula Figueras.  
One of our bestsellers, the stunning Mei clutch is a celebration of Filipino artistry, with hand-embroidered beads forming the fish motif. The deep blue Tinalak fabric provides the perfect backdrop for the design and the mother-of-pearl closure secures the top. The Mei offers a choice of short handle or long matching Tinalak crossbody strap and a red silk tassel topped with a capiz shell ball is also detachable.
Vegan Daughter 
Vegan shoppers are spoilt for choice at Sophie Summer, with clutch bags, bucket bags, pouches and a tote bag.
Whether your daughter is a student or a fully grown adult, she can fail to be impressed by the handwoven vegan Topacio bucket bag from CHILA BAGS. Featured in Vogue, this colourful bucket bag is as ethical as it is beautiful, with a diamond pattern in rich blue and russet woven through the natural stone base colour. A long handwoven strap and matching tassels complete the effect. With a drawstring closure and a useful inside pocket, this is a bag she can take anywhere.
Looking for something smaller? The GUSTOKO Isla vegan beach pouch is by turn a clutch, a make-up bag or a jewellery pouch when travelling. 
Handcrafted from lime Tinalak fabric with a pretty Solihiya insert of paper rattan, this exquisite little bag is fully vegan. Large enough for even today's mobiles, keys and a lip salve, the pouch zips at the top for secure fastening. The ISLA is finished in Italian hardware and comes with a removable wristlet for comfort and convenience.
World Traveller 
Those who travel the world know that a tote bag is essential. As noted in our how to travel light blog, tote bags do double duty as carry-on and take you from the beach to the bar. 
The CHILA BAGS Juanma tassel tote bag blends style and substance perfectly for a sophisticated tote bag that's appropriate for any occasion. Handwoven from natural fibres in Columbia, the Juanma features a cleverly woven handle with oversized two-tone tassels in the bag's monochrome colourway. Spacious, strong and sturdy yet sleek and chic, the Juanma hits all the right notes. It is also vegan. 
For a more colourful option, please allow us to present the Hawa tie-dye tote bag from A A K S. Handwoven in Ghana from natural raffia, this multicoloured bag calls to mind waves at sunset. Large enough for essentials and a few extras, this sustainably-made tote bag features long leather straps for your comfort and is fully lined in linen.
So there you have it, just a few suggestions for gifts for your loved ones from Sophie Summer.
You can also browse our full collection of ethically-made handbags, with a few bargains up for grabs in the sale.
Happy Shopping!
*Featured image by Nathan Lemon on Unsplash