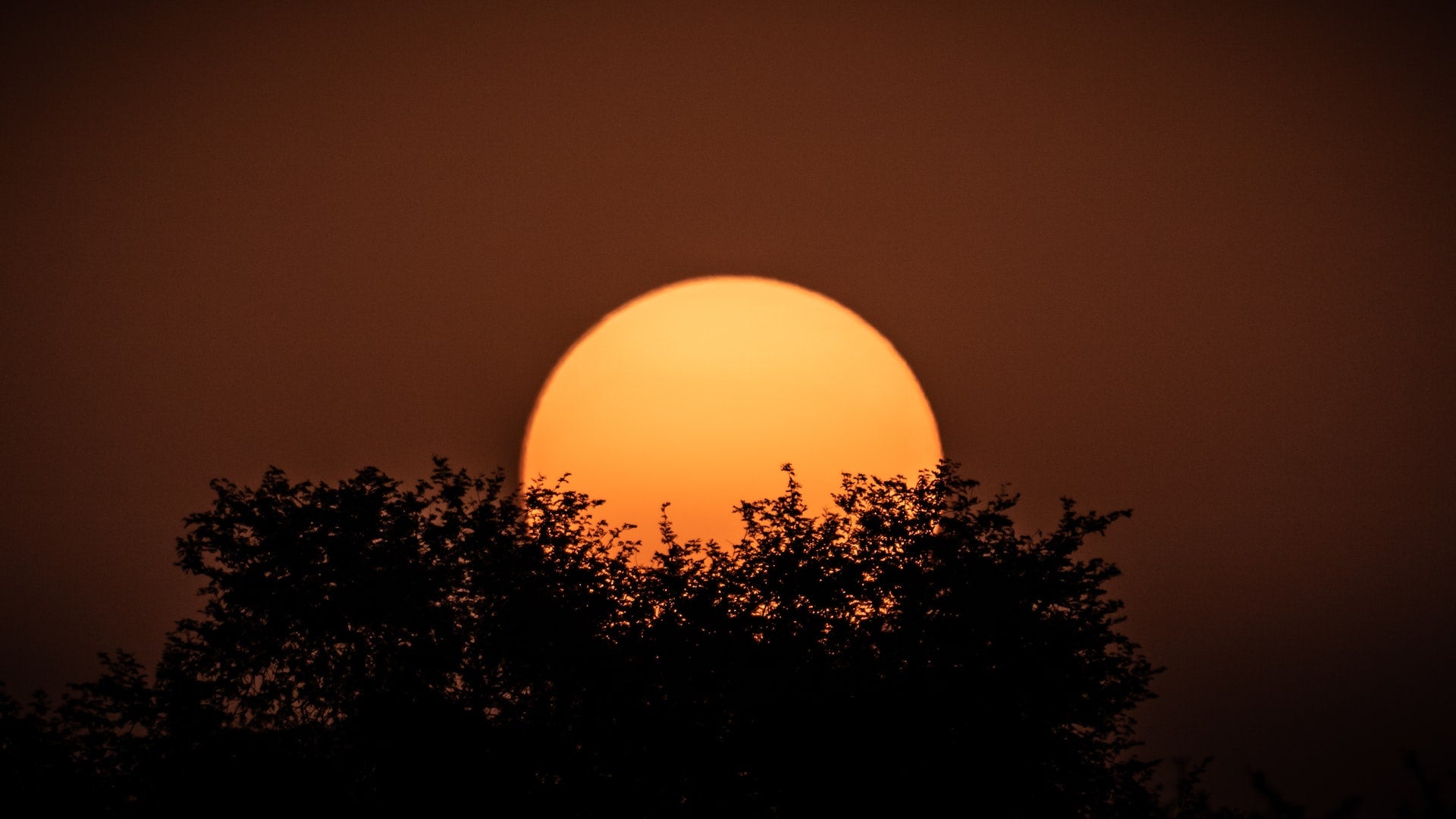 AAKS Ethical Bags And The Unique Influence Of The Ghanaian Sunshine
It's been a while since we did a 'spotlight on' blog, but the long-awaited arrival of our wonderful A A K S bags from Ghana has us curious about this beautiful, vibrant and complex country. So, let's dive in and discover more about the Ghanaian people, and the influences behind these stunning sustainable handbags.
Firstly, Ghana is actually 'the Republic of Ghana', having won independence from the British in 1957. Ghana was the first West African country to gain their independence, with many others, such as Cape Verde, Burkina Faso, and the Ivory Coast in the years that followed.
The three bold stripes of the flag, are the Pan-African colours - red, yellow and green, signifying political unity across Africa. The black star is a symbol of Ghana's emancipation.
Photo by Aboodi Vesakaran on Unsplash
It is located pretty much at the centre of the world, close to the equator and on the Greenwich Meridian at 0° longitude. Interestingly this puts it in the same time zone as London - Greenwich Mean Time, but the country stopped using Daylight Saving time back in 1942. The location also creates a tropical climate that is part desert and half lush green rainforest.
Ghana is predominantly an English-speaking country but other native languages such as Akan, Ewe, Ga and Moshi-Dagomba are also widely spoken. 
The biggest industries in Ghana are mining, energy, tourism, agriculture, and telecommunications. However, fashion and textiles are also important to the Ghanaian people. 
In fact, art and design are so important to the people of Ghanaian, that they bury their prominent loved ones in elaborately carved coffins, often in the shape of an animal, reflecting the deceased's vocation or personality. The idea is that life continues beyond death, and the coffin will help the person to make a good impression as they enter the afterlife.    
Like many countries, Ghana blends traditional values with contemporary western influences. Traditional clothing includes the Kaba and Slit, a top and long wrap skirt, respectively, which are worn by Ghanaian ladies, while the men tend to wear smocks. 
Photo by Delight Dzansi on Unsplash
Strong, resilient fabrics are preferred, with rich and colourful designs. The most instantly recognisable is probably Kente. Kente actually means 'basket' and is named for its woven basket-like appearance. It is woven by The Asante peoples of Ghana and the Ewe of Ghana and Togo. Traditionally Kente was made from a cotton/silk blend but is increasingly made from rayon to save money. There are more than 300 Kente patterns on record. The patterns were originally made for Ashanti royalty and noble families but became more accessible over time. These days, anyone can purchase kente clothing and textiles. 
Most clothes made in Ghana are handwoven, hand-dyed and hand-sewn by local weavers and seamstresses. The older generation is more likely to stick to traditional clothes, while the younger people mix traditional and contemporary Western influences. Around 60% of clothes in Ghana are second-hand from America and other Western countries but the country also exports clothing. 
The unique patterns and designs of Ghana have been translated into western styles of clothing, bringing several Ghanaian designers and brands to a worldwide stage. Brands such as April Rust, Atto Tetteh, Citizins, Denkyi, Duaba Serwa and Virgil Abloh have all made their mark. Sustainable fashion brands such as Studio One Eight Nine, Larry Jay, Osei Duro, and Jermaine Bleu are also gaining traction.
And, of course, there's Akosua Afriyie-Kumi, the critically-acclaimed founder of the ethical fashion brand, A A K S.
Photo by AAKSONLINE
Born and raised in Ghana, Akosua went to study art in London in her early twenties with a view to getting her degree and returning home to pursue a career in fashion design.
Eight years later, she did exactly that, launching the ethical fashion brand A A K S. 
As with Belinda and James Yu of Wicker Wings, Akosua took inspiration from the traditional baskets of her youth. A A K S began life with just three weavers and Akosua and has since grown to more than 60 weavers employed in rural areas. 
Unlike some unscrupulous brands which approach local weavers for their expertise but severely underpay them, A A K S pays well beyond a liveable wage, to ensure the weavers are fairly compensated for their work and can sustain a good livelihood. 
Akosua also works with the United Nations to create work for refugees. 
Speaking to WorldRemit in 2020, Akosua explained: "My friend introduced me to the United Nations projects focused on Malian refugees in Burkina Faso. I've learnt how important it is to create work for them. In 2017, I visited the camp and started working on home decor lamps with the refugees. They were so excited, and they couldn't believe that the products they made sold out in stores around the world. 
"These women were able to leave the camp because of the work I did with them. They no longer need to rely on the UN to give them food and basic life necessities."
Akosua's motivations are incredibly noble, but she has also created something unique and beautiful that needs to be shared with the world.
In the same interview, she stated: "Other brands might do a similar thing like A A K S, but nobody does colour like me. I take inspiration from Ghana, the sun itself and the clashing colourful prints that women wear in the streets. It works. My designs are tasteful and modern and they remind people in the diaspora of home."
We couldn't agree more. The bright colours and rich earthy tones of the A A K S  collection are as unique as they are beautiful. Sunny yellow, rusty orange, deep ocean blue and brilliant turquoise all feature here, representing the sun, the land, and the seas.
Then there's the iconic composition. The Baw Pot elevates the humble bucket bag with its curvy shapes and curlicue two-tone design.
Similarly, the tie-dye effect of the A A K S Hawa handwoven tote bag calls to mind a sunset over the African plains.
The striking contrast of shades in the A A K S Bika Yellow handwoven raffia crossbody bag is not dissimilar to a Kente pattern, while the side fringing on the A A K S Hana mini tan crossbody adds a playful touch. 
You can shop the whole collection here, and discover the other ethical fashion brands we work with. Enjoy ethical shopping!