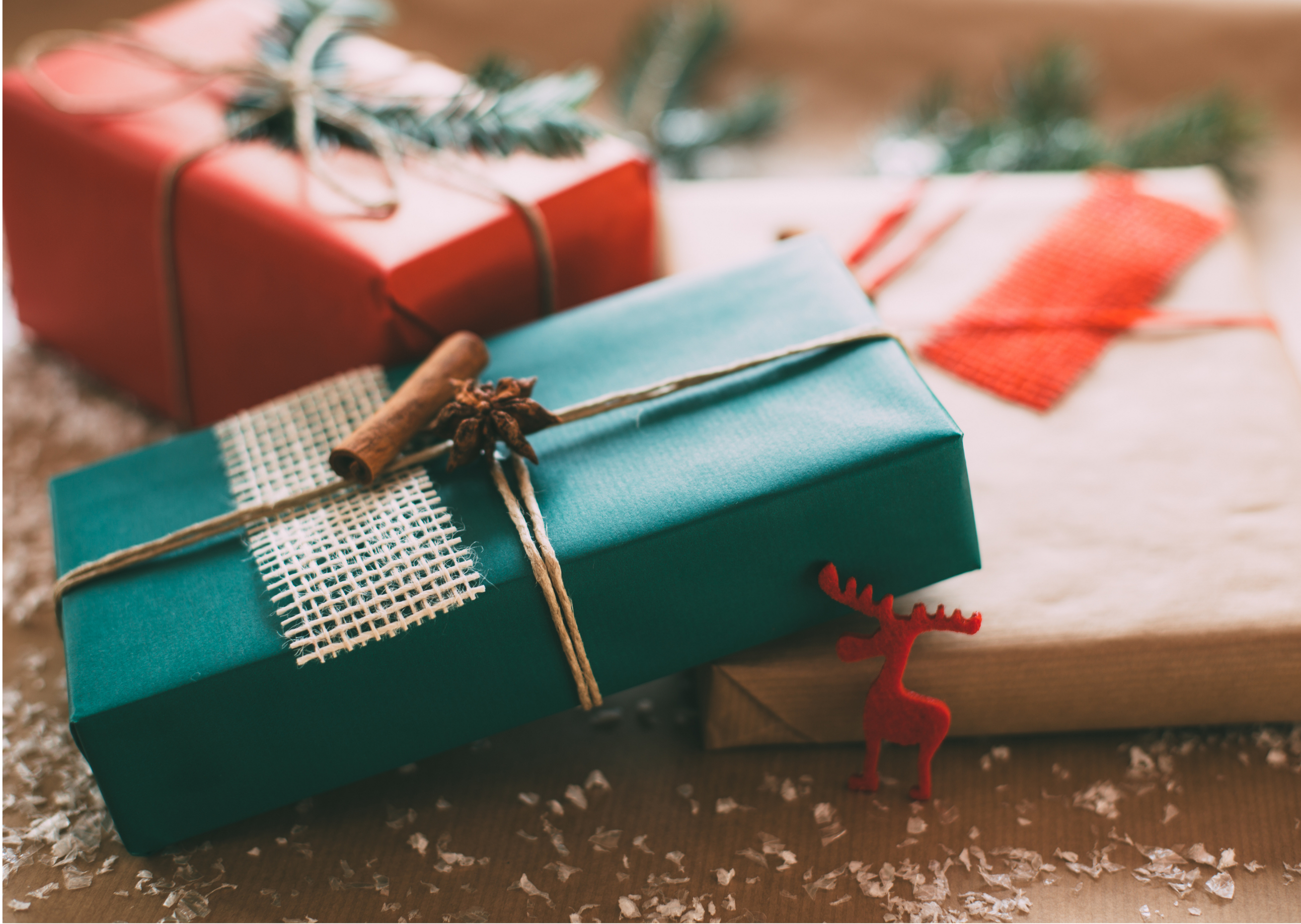 Christmas Gift Guide
It's been a strange year and now, more than ever, it really is the thought that counts. This is especially true when it comes to choosing Christmas gifts.
Whether you manage to see your friends and family in person this holiday season, or will be facetiming to bring everyone together, we all want to put a smile on someone's face.
Material possessions are not the be-all and end-all of Christmas, of course, but receiving a gift gives us a little lift, and the giving feels pretty good too!
The secret to great gift-giving is to focus on the recipient's needs and wants and try to ensure that your gift will meet them, either by solving a problem or providing pleasure with its appearance. 
A gift should be either something attractive or something useful. The beauty of a Sophie Summer bag is that it is both. 
There are always a few friends and family members who are tricky to buy for, so we've cherry-picked just a few options that will delight even the most difficult-to-buy-for people on your list.
Stylish Mother (Or Mother-in-Law)
Choosing a gift for your effortlessly elegant mother or, even trickier, mother-in-law can be a real struggle. You want something beautiful and stylish, understated without being dull or run of the mill. Look no further than the Ribbon Clutch from GUSTOKO By Paula Figueras. Handcrafted in the Phillippines, in zingy orange and lime stripes, this versatile clutch is a joy to behold. It's exquisitely finished, with a snake leather trim and a mother-of-pearl closure and can even be converted into a cross-body bag, thanks to the accompanying long strap. 
If stripes aren't her thing, the Kaya and Chouko Clutches are similar bags featuring hand-embroidering.
Jet-Setting Friend 
For that friend who can't wait to get on a plane again, a toiletry bag is an ideal gift, but not all wash bags are made equal. The LUXTRA toiletries bag in black or burgundy, with contrasting details, won't look out of place in the smartest of hotels, but is resilient enough to take the stress of constant use. Made from eco-leather alternative AppleSkin™ and lined with deadstock fabric, it's an eco-friendly choice to offset some of those air miles, whilst providing more than enough space for toiletries, a razor, makeup, and even a mini sewing kit, so your friend is prepared for whatever adventures they embark on next. You could even fill it with some travel-size goodies, so when quarantines are relaxed, they all are ready to go.
New-Mum
Life can be pretty overwhelming for a new-mum, and buying themselves something pretty will likely not be uppermost in their thoughts, making a gorgeous but functional tote bag a thoughtful gift. Practically speaking, you need a bag which can hold nappies, spare clothes, a bottle, toys and all the other paraphernalia which comes with being a mum, but you don't want to sacrifice your style. Meet the Chila Bags Juanma Tassel Tote. Equally at home as a beach bag, shopper or baby bag, the spacious interior and sophisticated design, make it a real winner. Handwoven in Colombia using natural fibres and featuring a clever woven handle and tassel design, The Juanma is a firm favourite with mums in the Sophie Summer team.
Vegan Son/Daughter
The next generation is becoming increasingly eco-conscious, with many making the switch to a vegan lifestyle. Whilst there are numerous meat-free alternatives to ensure a varied diet, maintaining a cruelty-free lifestyle can sometimes be more of a struggle when it comes to fashion. Good news! The LUXTRA range at Sophie Summer is made from AppleSkin™, a completely vegan material which mimics the look, feel, and durability of leather whilst being cruelty-free and sustainable. The vegans in your circle will love the Farrell backpack. Sleek, stylish and available in a choice of black or burgundy, the Farrell is ideal for those who need to carry books or other items but prefer to keep their hands free for a restorative coffee. Built to last, this clever vegan backpack will comfortably accommodate a 13" laptop, mobile, wallet, books and other essentials while not weighing down the wearer. 
Fashionista
That friend who always looks effortlessly high-fashion will adore the minimalist modern KATE CHI Cross-body bag in beige. Crafted from the finest Italian leather in a utilitarian design, which manages to be both classic and utterly contemporary, this beautiful bag features the now-iconic wooden side walls which distinguish a KATE CHI bag. Elegant enough to wear every day yet cool enough to stand out from the crowd, the KATE CHI cross-body also comes with a choice of fabric or leather strap, making it even more versatile. 
Husband/Father 
Last but by no means least, if the man in your life is still carrying the battered wallet he's had for years, now is definitely the time for an upgrade. The LUXTRA Esther continental wallet is available in black or burgundy and is slimline so as not to ruin the line of a well-tailored jacket. Featuring several compartments including eight card slots, a space for notes, and a zipped pocket, it closes with secure snap button fastenings to keep his money safe and sound.
Still, not sure what they'd like? We totally understand. We want you to be one hundred percent happy with every Sophie Summer bag you buy, whether it's a gift or a little treat for yourself. So, why not opt for a Sophie Summer gift card to go towards their next bag purchase? You can set the limit at £20, £30, £50, or £100 so you can be sure that your friend or loved one can buy themselves something special.
We hope we've given you a few ideas to help you with your Christmas shopping. If you would like to see the full range of bags, please head straight to our shop.