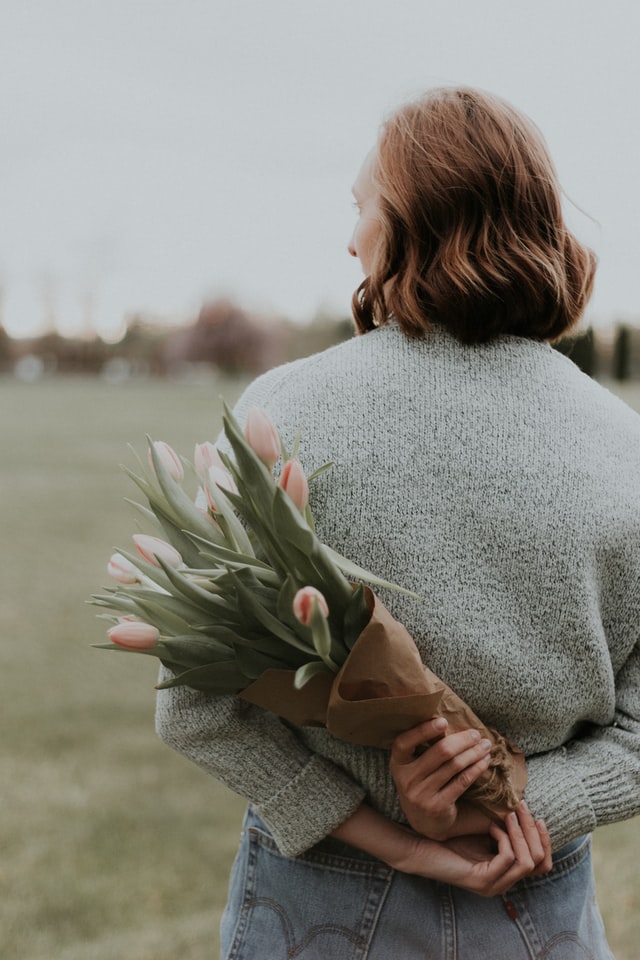 How Different Cultures Celebrate Mother's Day
We all love our mums and, hopefully, we all take the time to show our appreciation for all they do for us. Whether it's cooking, babysitting, supporting our businesses, or just lending a sympathetic ear, our mums are our biggest fans and often our greatest support.
We're so lucky to have been raised by these wonderful women.
Many of us haven't seen our mums through much of the pandemic, making it even more important to show them how much we value them on Mother's Day. 
In the UK, we celebrated Mother's Day back in March but for many countries around the world, Mother's Day takes place on the second Sunday in May.
We noted in previous blogs that many of the traditional techniques of handbag making are passed down from mothers to daughters across many generations. But these are not the only traditions mothers and their children share. Indeed, each nation celebrates Mother's Day slightly differently, with unique gifts and gatherings.
In this blog, we take a look at how mothers are honoured around the world.
USA 
Americans have celebrated Mother's Day since 1908. Following the start of Mothers' Day Work Clubs in the 19th Century, by Ann Reeves Jarvis, her daughter Anna, lobbied for a day to honour mothers and the sacrifices they make. With churches and states joining her cause, the second Sunday of May was adopted as Mother's Day in 1914. 
As with most holidays and celebrations in the US, Mother's Day has become heavily commercialised, with cards and gifts perhaps taking precedence over time spent together. However, many busy Americans do take time out to have lunch or a special brunch with their mothers. The traditional giving of flowers remains too, with pink and red carnations being the official Mother's Day flower of America. 
Americans also have a custom of wearing a pink carnation to honour their mothers or a white carnation to symbolise that their mother has sadly passed away.
Mexico
Photo by Ismael Trevino
It may be just over the border from America, but Mexico celebrates Mother's Day on a different day - May 10th - regardless of the actual day. La Dia de la Madre is usually celebrated by the whole family getting together, often in a restaurant to eat traditional Mexican food. Mexican music is also important, and children will give their mothers sweets and flowers. Sometimes children also stage performances to express their gratitude and love.
Colombia
In Colombia, families try to spend time together on Sundays. However, this is given even more importance when the Sunday in question is Mother's Day. Colombians also celebrate Mother's Day on the second Sunday of May.  As with many Colombian holidays and festivals, food features heavily, starting with breakfast in bed and culminating in a big food-centred family gathering. 
Many Colombian tribes are led by women, with the position of matriarch being the most sacred of roles. Mother's Day is the set date, but women are venerated in Colombian tribes, not least for their exquisite weaving techniques. 
You can check out our beautiful range of ethical handcrafted Colombian Chila Bags.
Italy
Photo by Sixteen Miles Out
Similarly to Colombia, Italian 'mammas' are the heart of the home and family and are celebrated every day. However, on the second Sunday of May, Italian mothers are made to feel special, often by not having to cook! Mother's Day is less commercial in Italy and more focused on sentiment and quality time. Poems are more common than cards, and simple, fresh flowers are more popular than elaborate bouquets. The day often ends with a specially-made dessert, which may be in the shape of a heart. 
France
Photo by Ryan Sepulveda
In France, Mother's Day is either celebrated on the last Sunday of May, or the first Sunday of June. As in Italy, it is a smaller, more intimate affair than in some countries, with cakes shaped like a bouquet of flowers being traditional. Handmade gifts, flowers and chocolates are also popular, with children writing their own poems. During the Napoleonic era, families raising large numbers of children were awarded medals, and some mothers are still given medals on Mother's Day in France. 
Japan 
Photo by Natasha
Carnations are also the Mother's Day flower of choice in Japan, with the same colour meanings as in the USA. After World War II the day came to celebrate the mothers who had been lost, and console their children, and white carnations may still be worn for this purpose. Celebrated on the second Sunday of May, Mother's Day in Japan incorporates many of the traditions we've read of from other nations. Certain dishes associated with it. Unlike in Italy and France, these dishes are savoury - Tamagoyaki (a rectangular omelette) and Chawanmushi (a savoury egg custard).  Japanese children may also draw portraits of their mothers, or create a piece of calligraphy for them.
Philippines 
Photo by Taisiia Shestopal
Technically, Filipino Mother's Day is supposed to be celebrated (along with Father's Day) on the first Monday of December, according to the last presidential decree on the matter, back in 1998. However, generally, Filipino families follow the American dates, celebrating Mother's Day on the second Sunday of May, and Father's Day on the third Sunday in June. As in the USA and Japan, pink or red carnations are the flower of choice, while white carnations symbolise respect to those no longer with us. Mothers are named "ilaw ng tahanan" in the Philippines, meaning "light of the house". The day is used to show appreciation to all the older female relatives in the family, from grandmothers to aunts and godmothers. 
You can own your very own piece of authentic Filipino craftsmanship with a GUSTOKO bag.
You could incorporate some of these traditions into your own Mother's Day celebrations. We particularly like the return to handmade gifts and small personal gestures, such as taking over the cooking. 
If you are looking to treat your mother to something special, you can't go wrong with a beautiful bag from one of our artisans or independent designers. 
Remember, when you shop at Sophie Summer, you are helping to providing a better life for women and men in areas of economic deprivation and upholding traditions passed down for generations. 
Happy Mother's Day!
DISCOVER OUR HANDBAGS HERE: https://sophie-summer.com/collections/all